Baraga – The Journey Forward
08/14/2023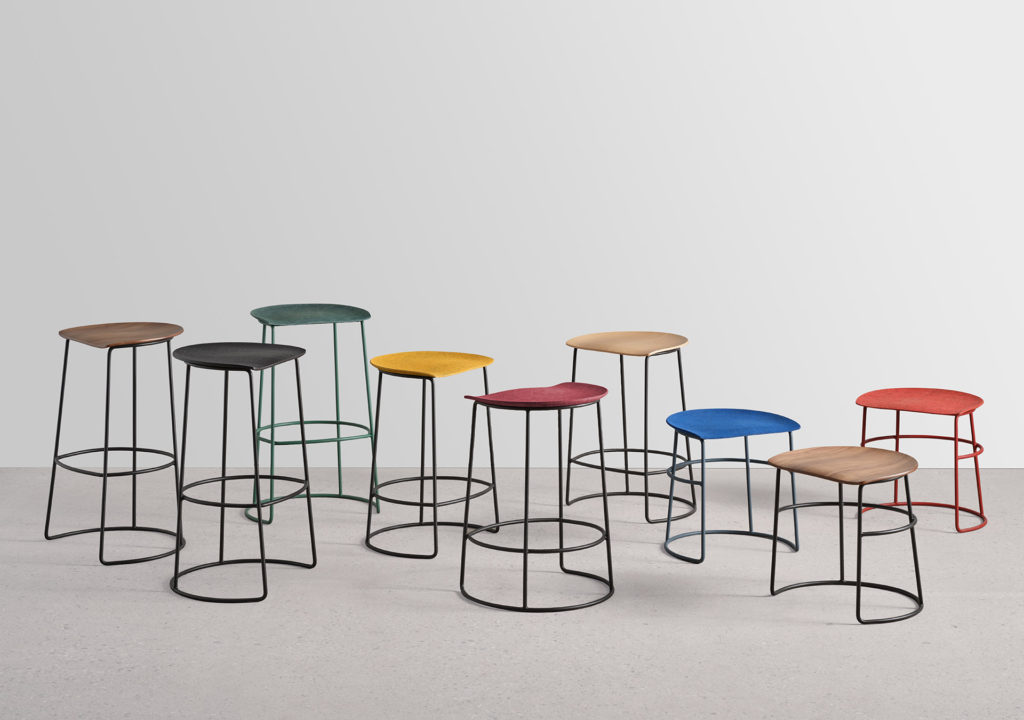 While wood remains the ultimate renewable material, the pre- and post-consumer recyclability of PET Felt not only adds optimal sustainability but also a softer and more tactile seat on the Baraga stool. The sculptural possibilities of plywood was foundational to the forms of Modernist furniture and it is upon this legacy that Baraga's designers at Altherr Désile Park developed a unique pressed felt seat. With no need to add any external materials to produce an ergonomic design, the seat is essentially a felt sculpture supplying a warmer and more colorful experience.
1/5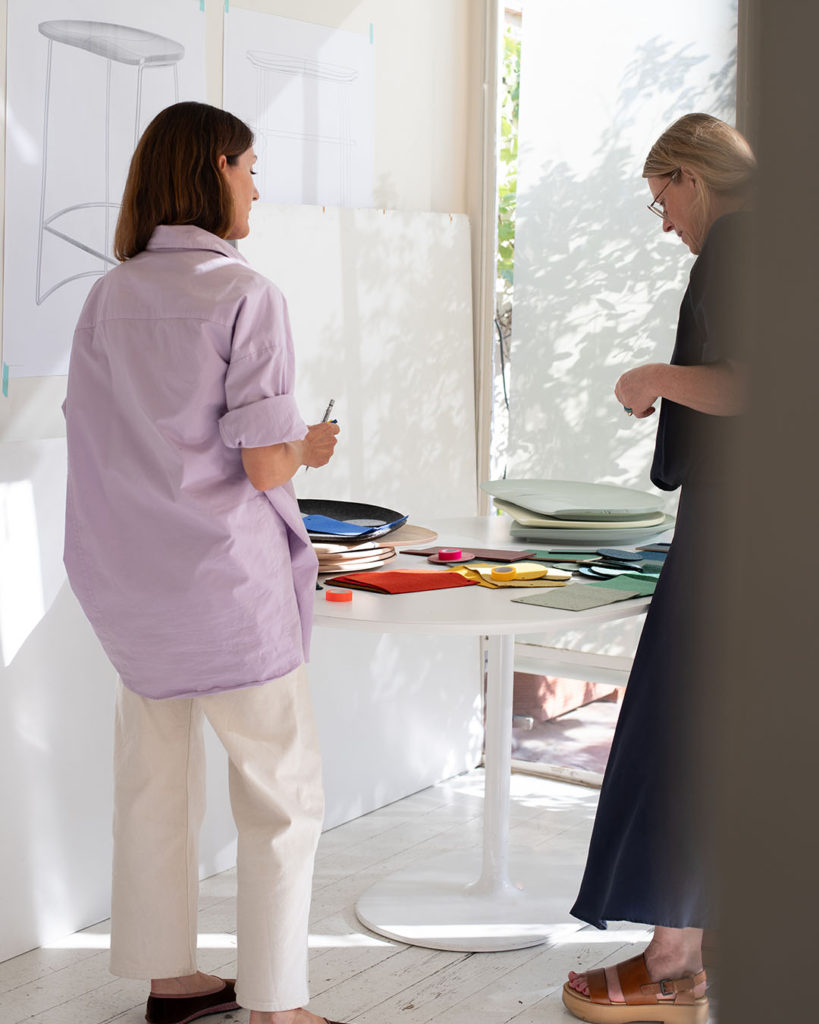 2/5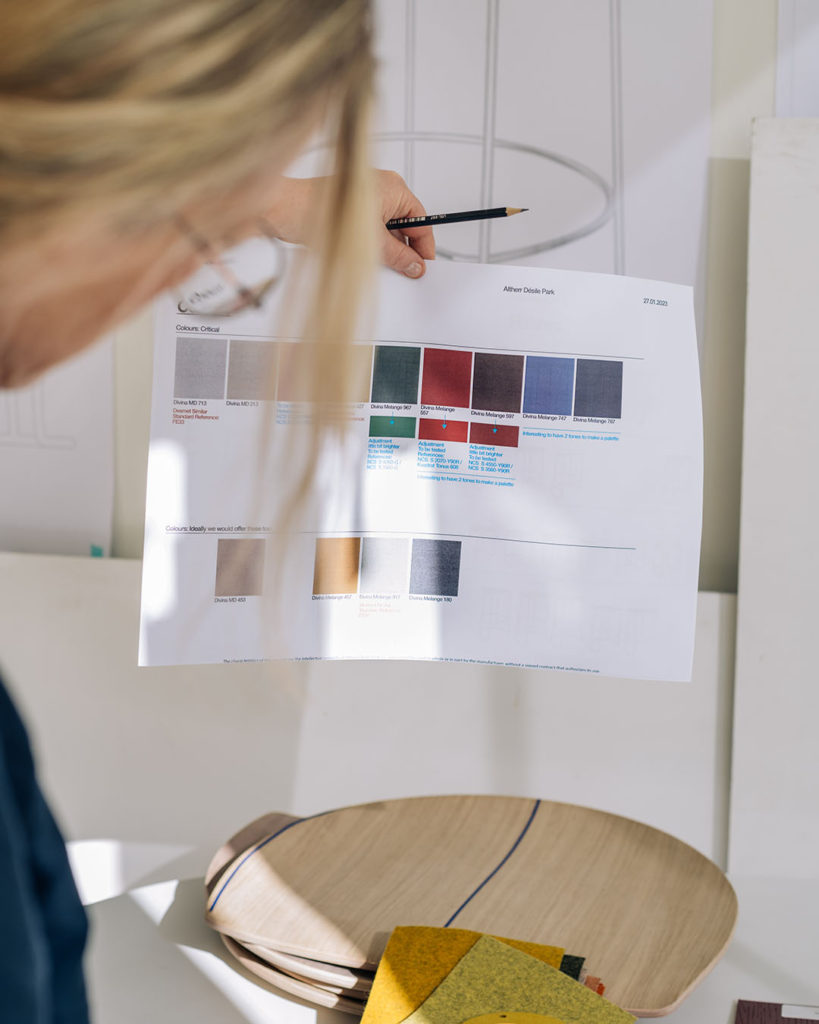 3/5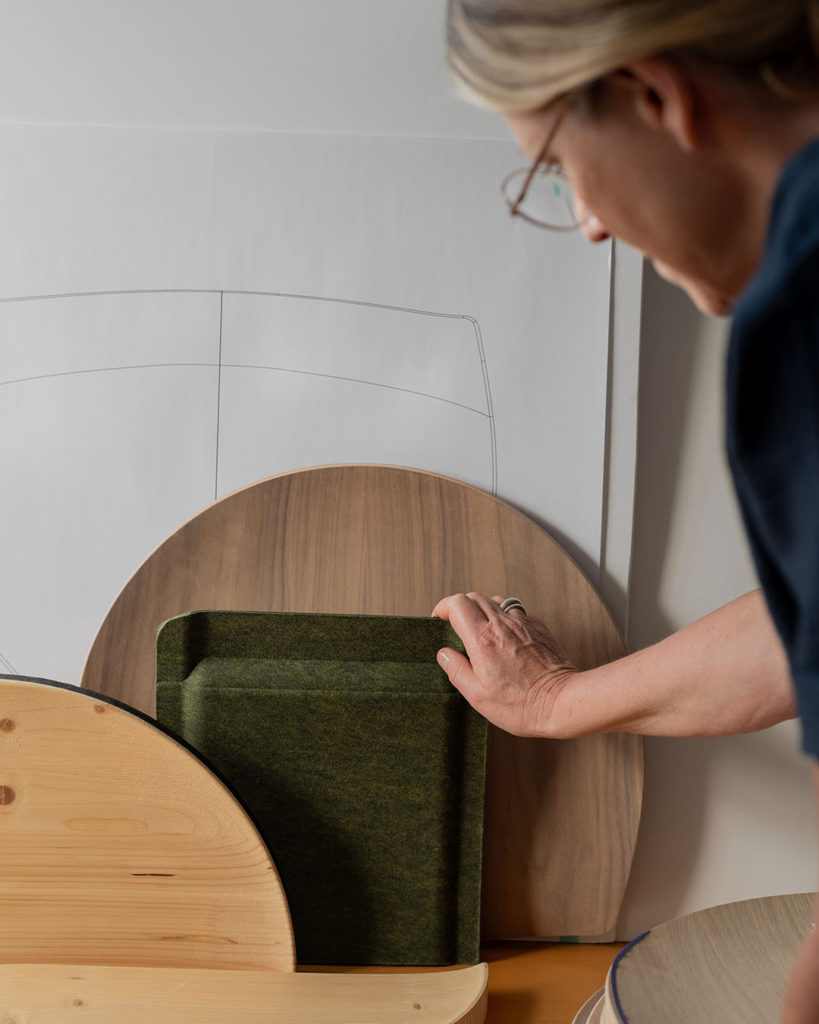 4/5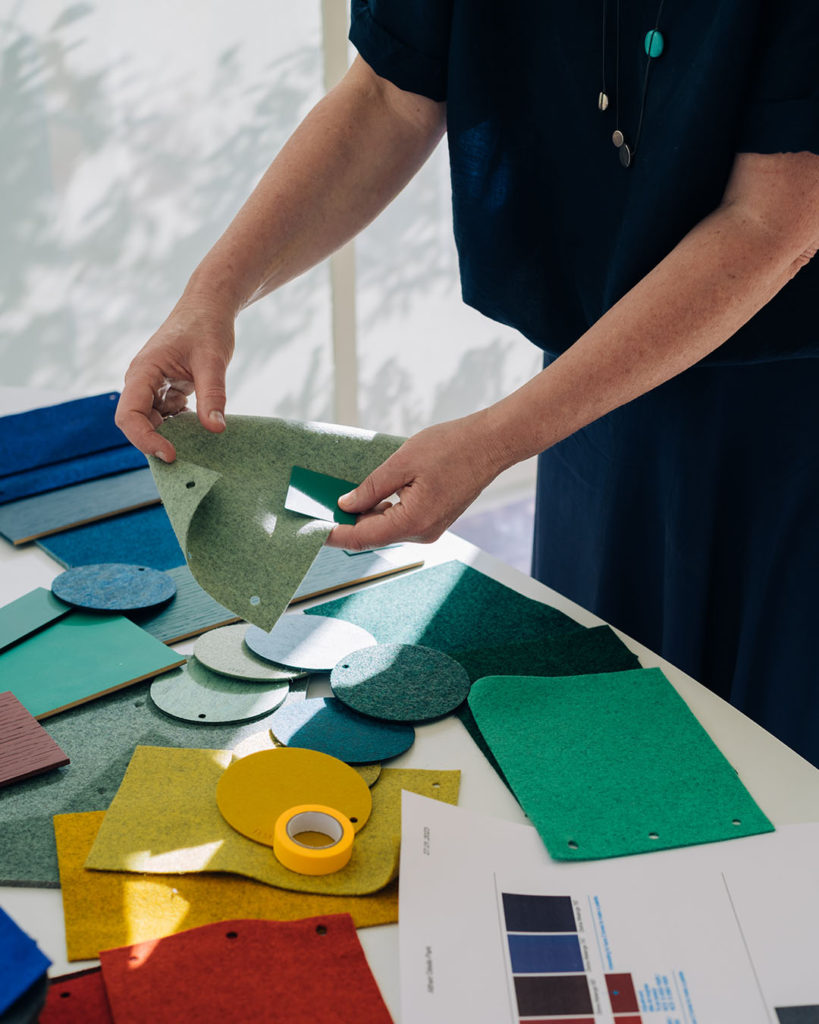 5/5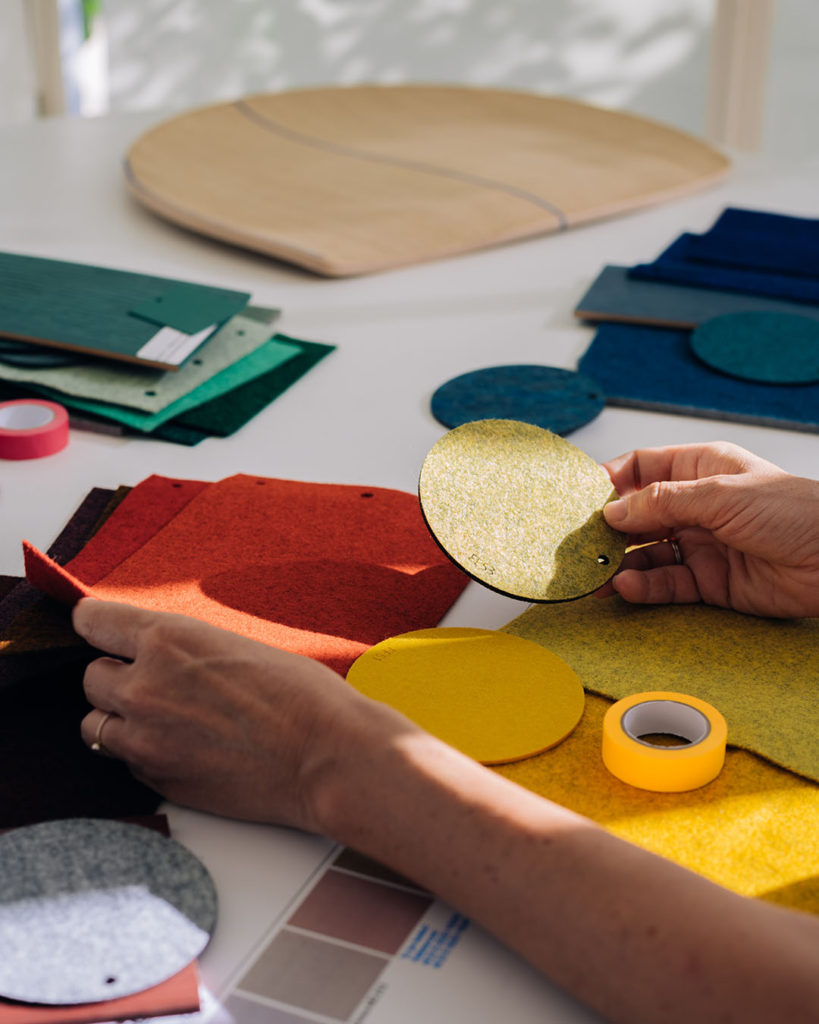 Made from post-consumer waste products (plastic bottles) PET Felt has a very low-energy manufacturing process. It does not contain VOCs or formaldehyde binders, making our stool qualify for SCS Indoor Advantage Gold certification. The seat will not degrade, crumble or rot and at the end of its long useful life, it is once again fully recyclable.
1/4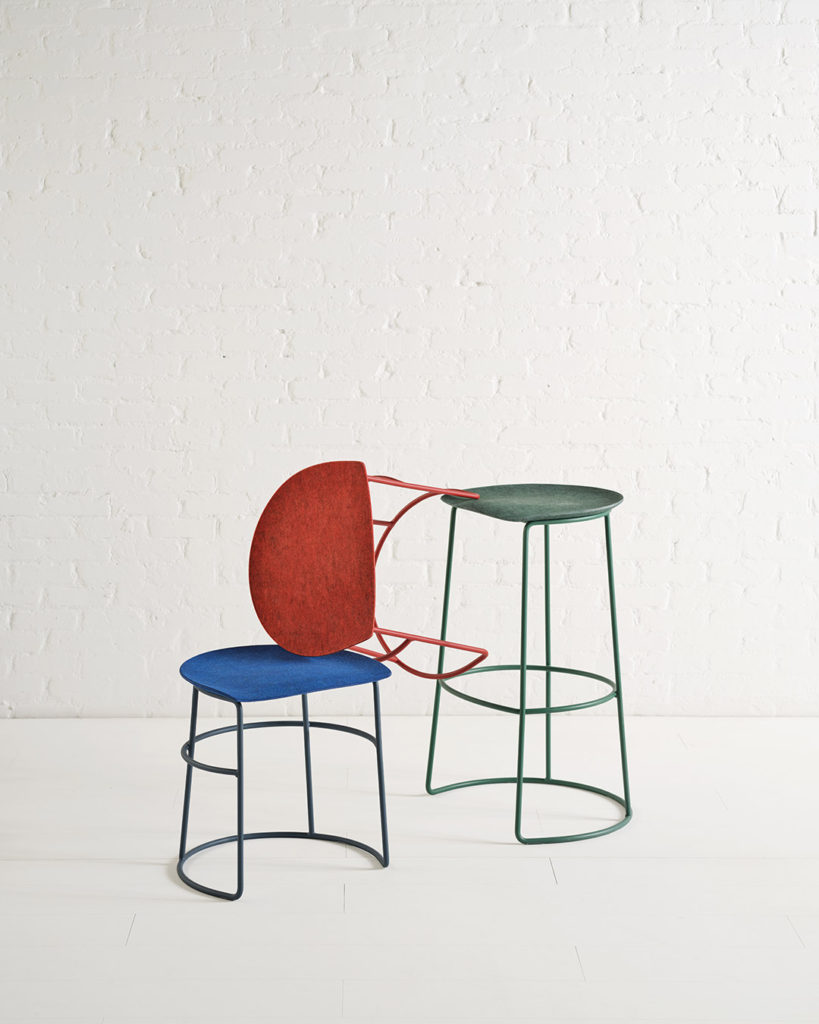 2/4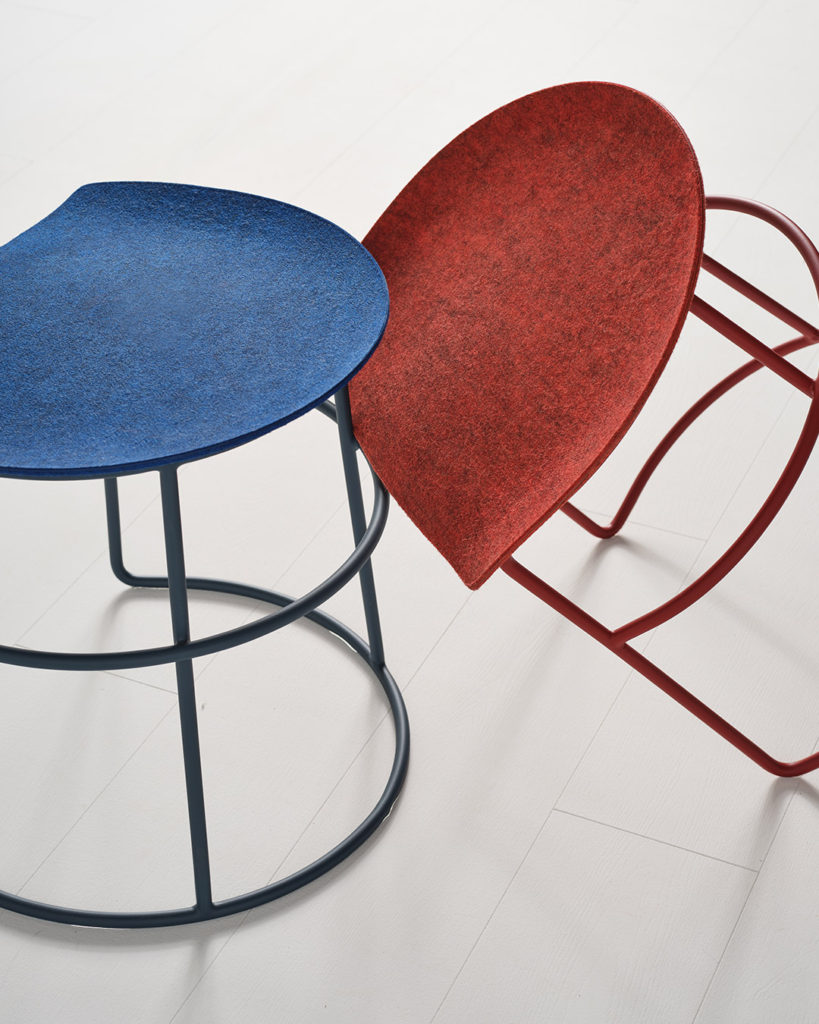 3/4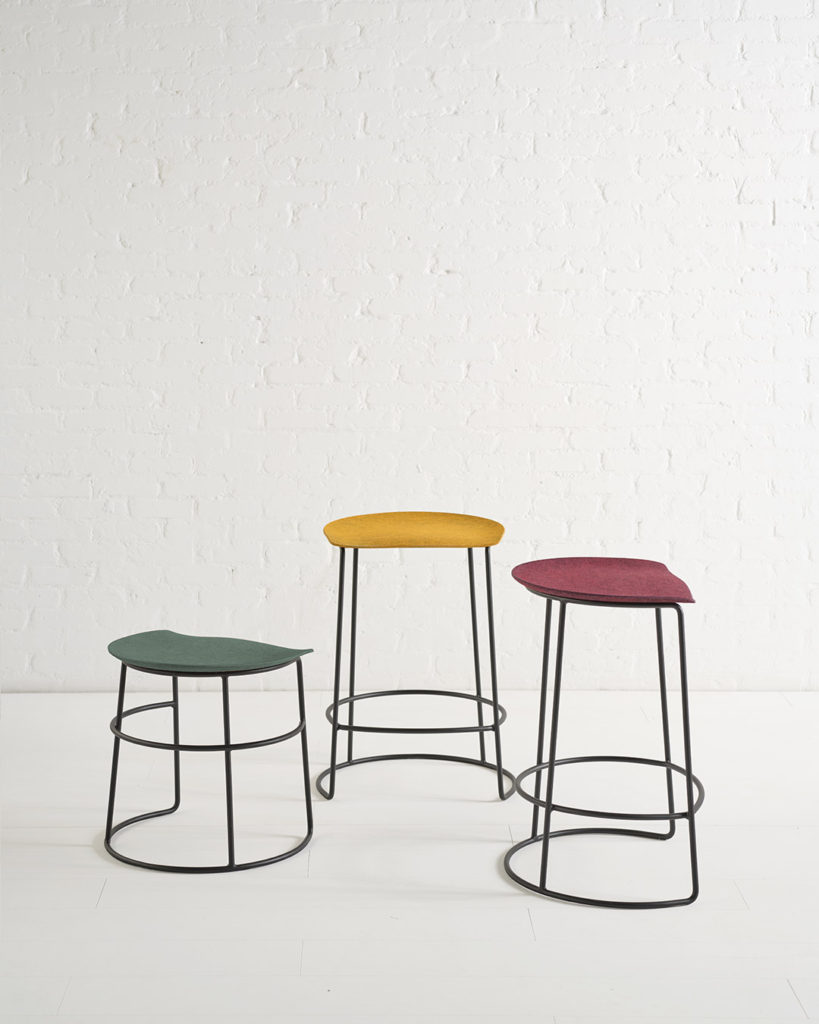 4/4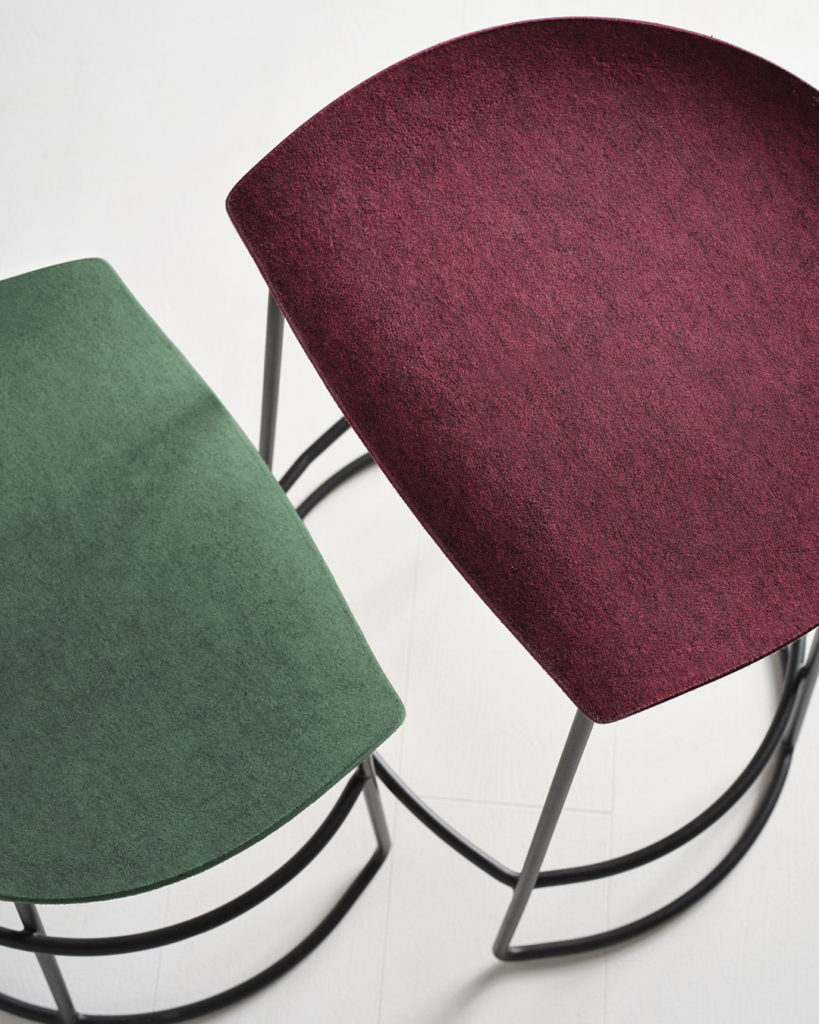 A Baker's Dozen
A 'baker's dozen, and more…': Renowned for our approach to color, Leland has curated not only a 'baker's dozen' of 13 standard PET Felt colors, but with the color finishing in-house in our Michigan factory we can match and supply any color that is desired. With three stool height options, oak and walnut seats, and a range of powder-coat colors for its metal base, the supremely sustainable PET Felt seats add almost limitless color possibilities.