New for Gemma – Task Base and Oak Colors
07/10/2023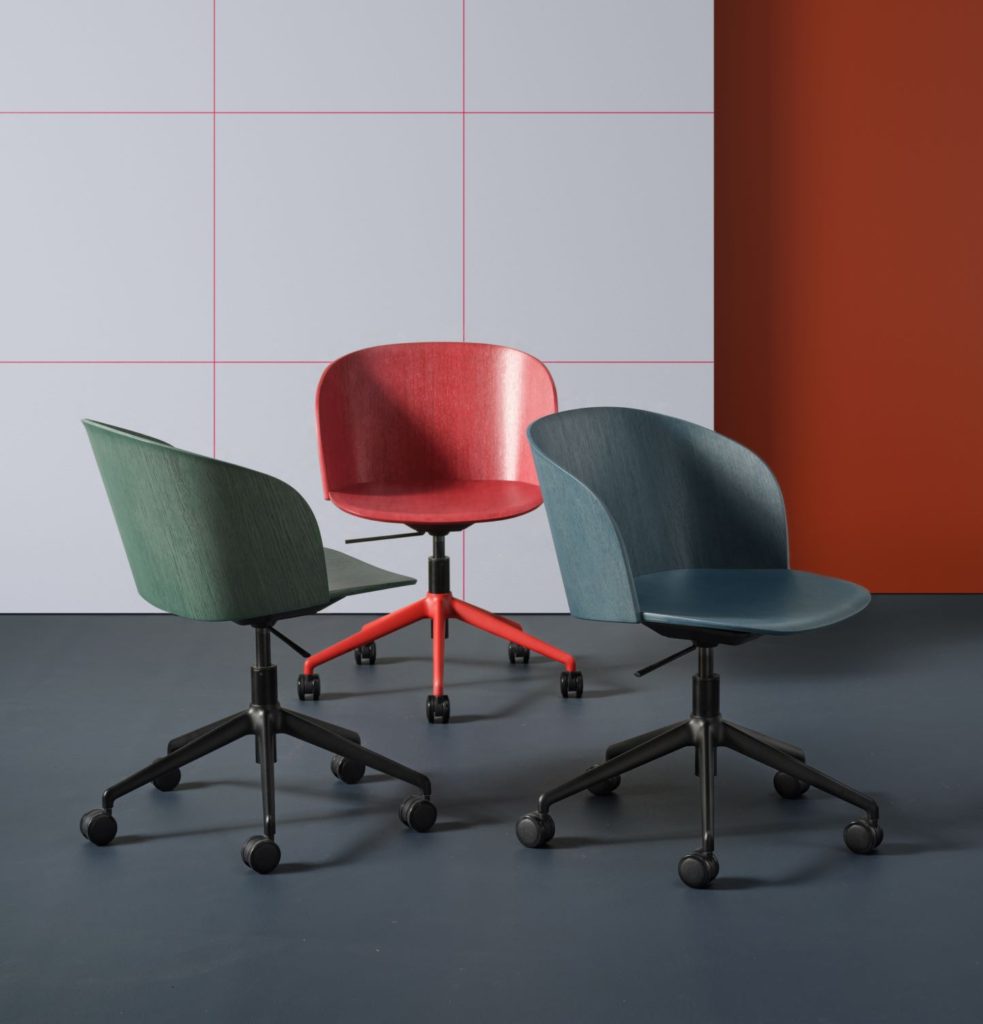 Color that Reveals the Nature
Renowned for the sensitive application of color to materials, Leland's approach has always been a very considered approach. Instead of applying color such that it conceals the nature of the underlying material, color innovations consider color with materiality. The goal of this is to retain all the beloved qualities of wood: its warmth, texture, grain, and through all of these a strong sense of nature.
1/4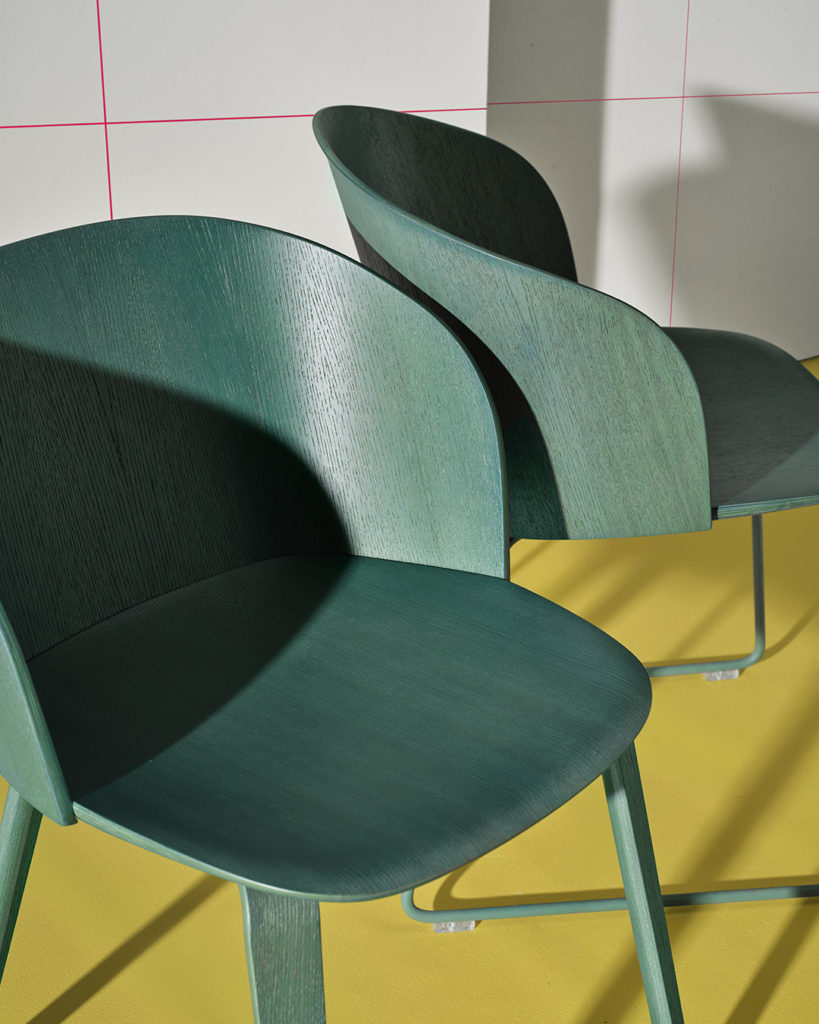 2/4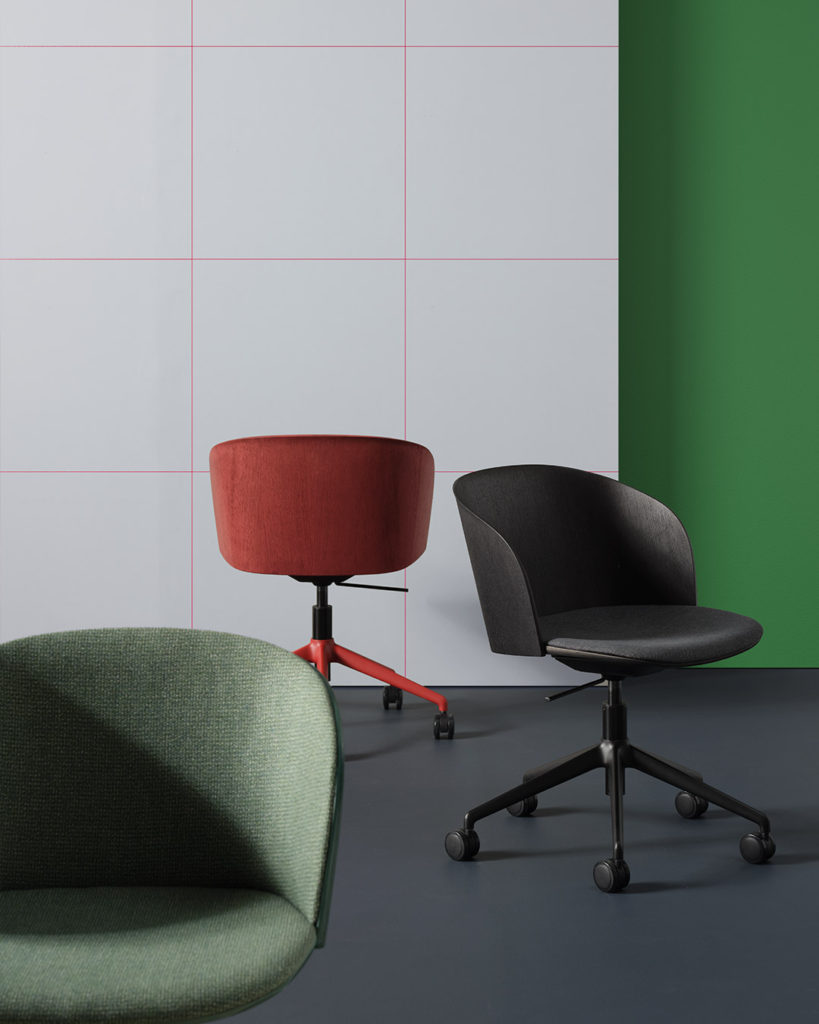 3/4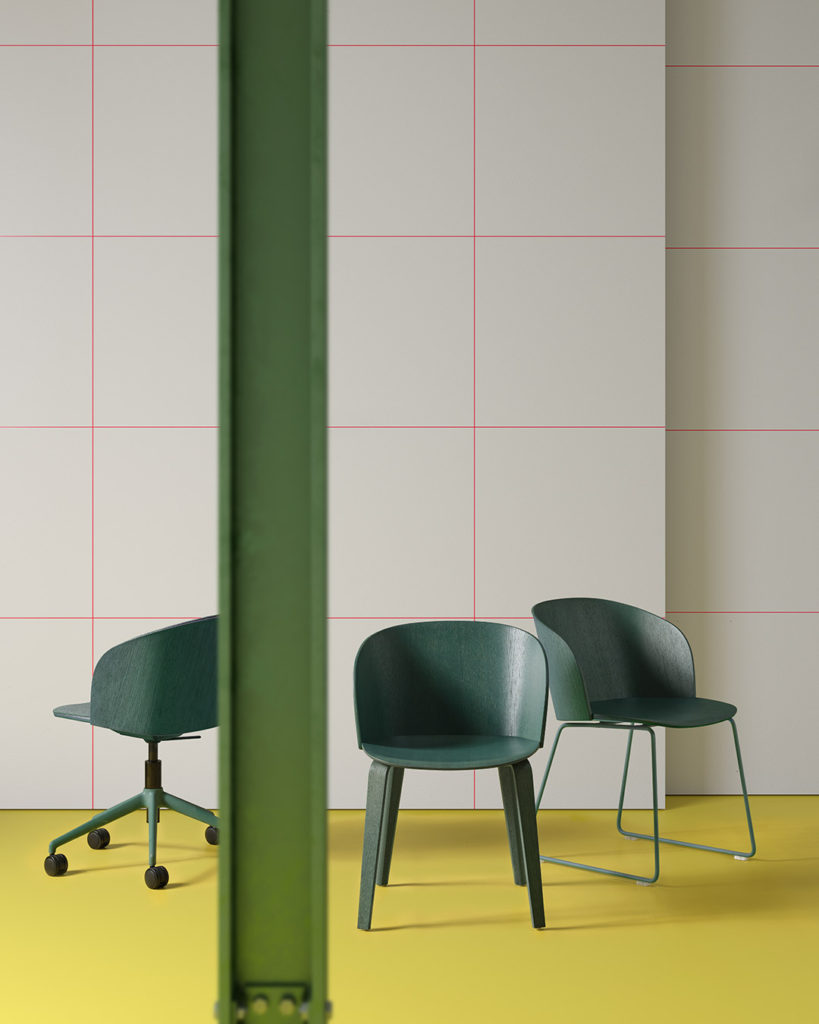 4/4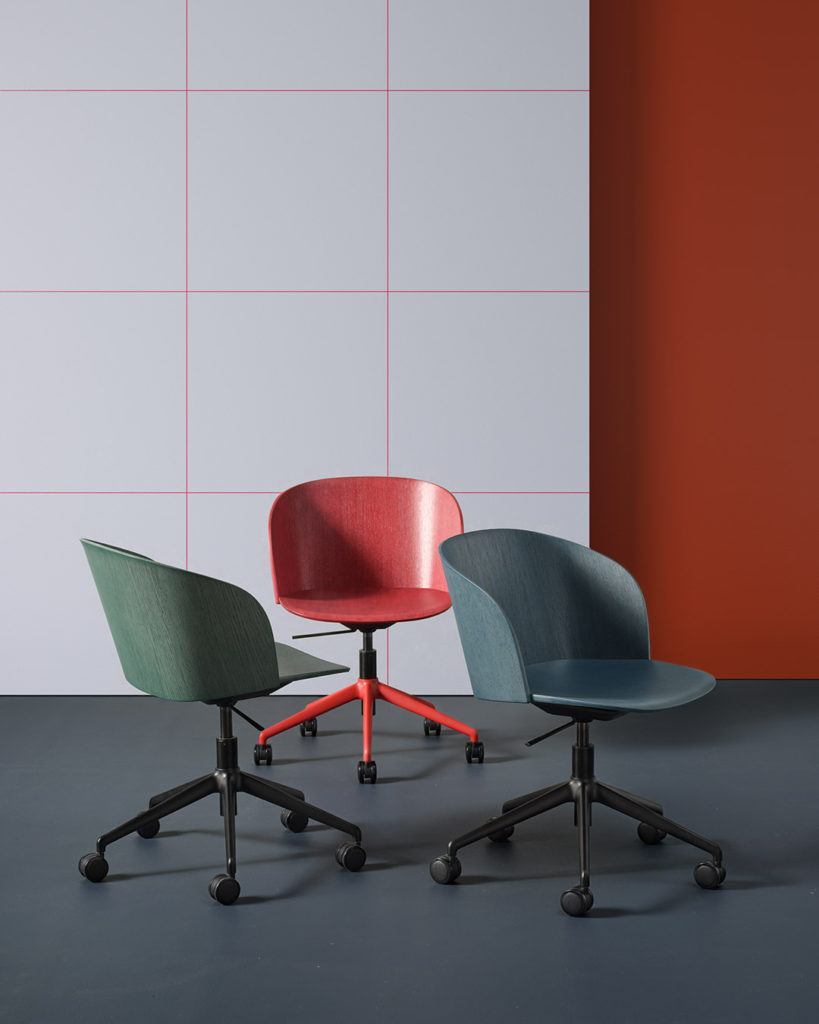 Colored stains were first applied on birch wood for the Gemma chair since the barely visible grain provided the optimum surface for achieving a consistent coloring. But recognizing the many ways color can add or subtract from a design, it can also transform a design becoming integral to the finished product. The new Gemma oak colors rely on the more strongly figured grain of natural oak to express a range of dramatic contrasts as the graining reveals itself in very dramatic figurations not seen with natural oak veneers.
The three oak colors: Blue Sky, Sienna, and Evergreen are drawn from the same nature palette in Leland's Elements collection. They remain rooted in the landscape but with a rich quality of some of the most saturated colors that can be found outdoors – as such these Gemma Oak chairs present a clear line of connection to the outside and the sense of well-being that comes from such carefully considered colors.
Oak has a very contemporary and youthful sense of premium and these new finishes create premium textured color possibilities.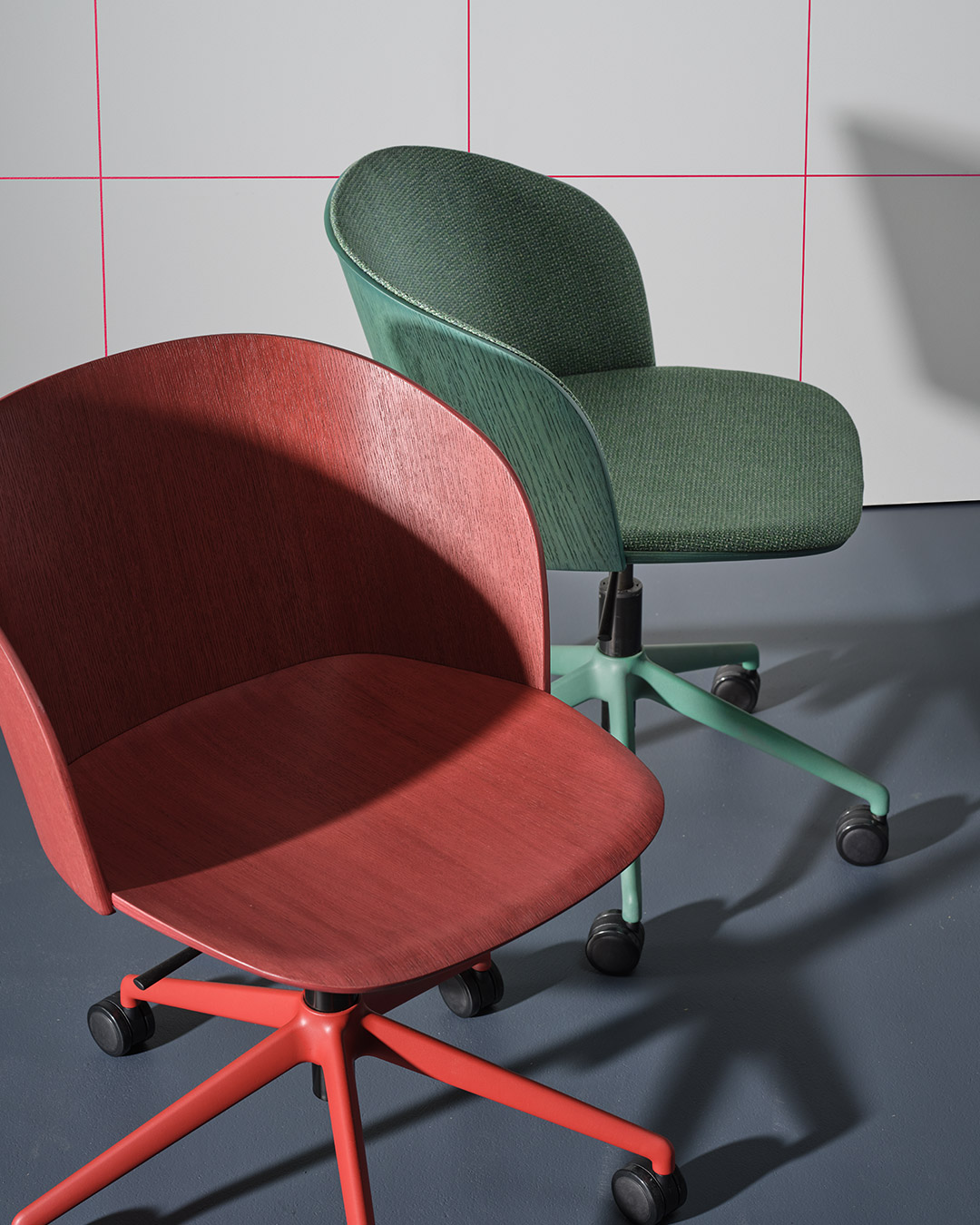 All Day Comfort
The superior comfort of Gemma's large scale and its soft organic geometry is given an enhanced ergonomic feature with the new Gemma Task Base option.
The Task Base affords the comfort of pneumatic height adjustment, a forward tilt mechanism, along with a 5-star wheeled base completing the adjustability and movement that one desires in an ergonomic chair.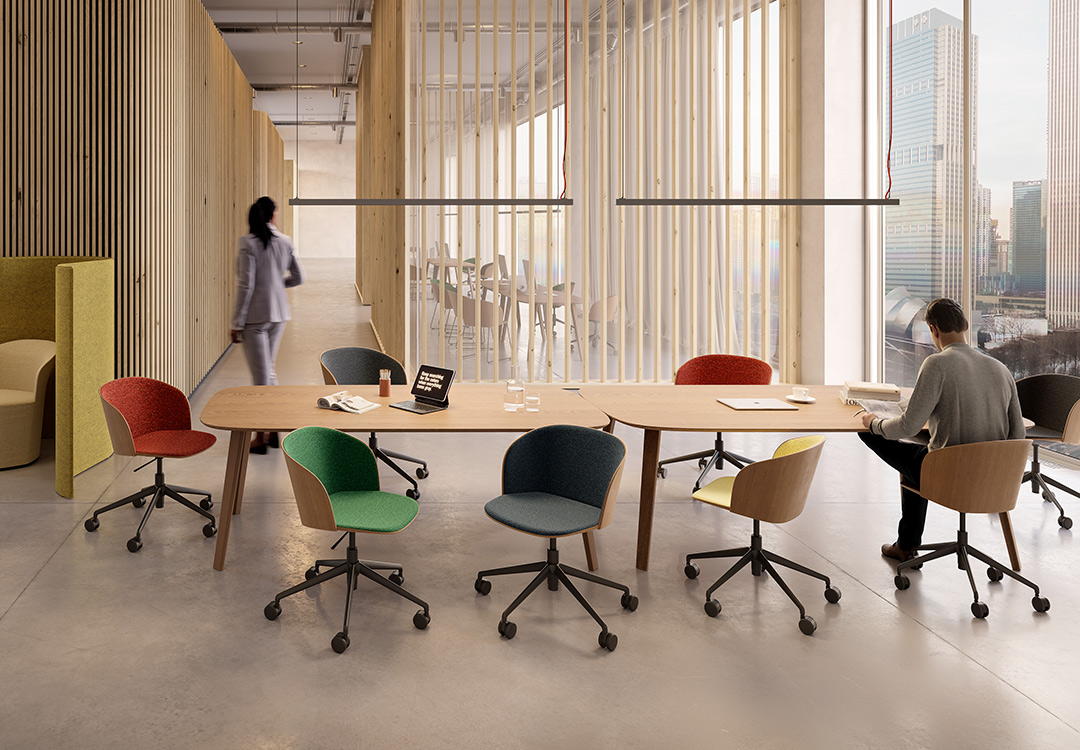 While suitable for tasking, given the appealing aesthetics and woodgrain color options for the seat shell, Gemma Task is also an attractive selection for meeting rooms and any meeting area with a requirement for some design statement. An eye-catching feature is the option to select coordinating metal powder-coat colors for the task base when choosing the new Oak colors. This minimizes the appearance of just a standardized and very technical component being used in conjunction with so much visual and design interest in the seat itself. Optional seat and back upholstery further enhance the possibilities for Gemma Task Base to be a truly distinctive piece and not just a utilitarian swivel/height-adjustable item.