An Upholsterer's Art
03/28/2023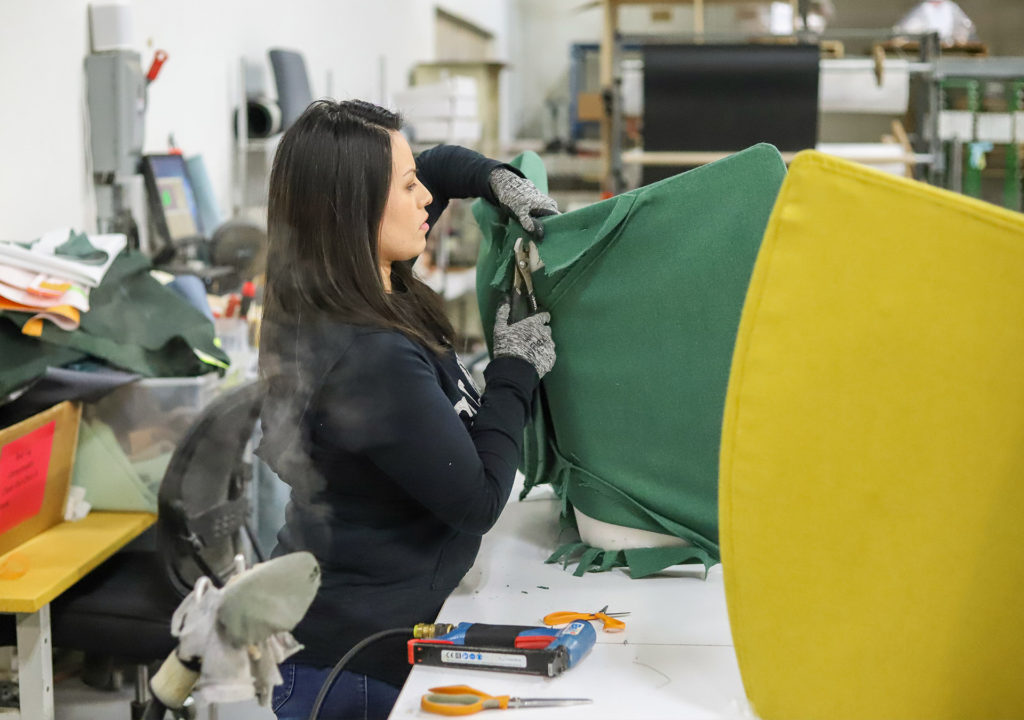 Leland's recent recolor of the Slam chair collection showcased the importance of color as a design element and how the very different materials used in the chair's design can be harmonized through the use of color. When a fully upholstered model is desired the color and texture is all in the textile so preserving the form of the chair becomes a top priority. Welts, edge-seams, foam thickness, and the inherent nature of a textile can overwhelm the clean aesthetic of the underlying plastic shell – in addition, the geometry that is formed with polypropylene can also be very hard to upholster.
Leland's goal was to achieve an in-house solution to upholstering the difficult Slam shape in a single-piece cover instead of relying on outsourced upholstery services overseas. The advantages to our customers are both much shorter lead-times as well as a lower cost.
1/4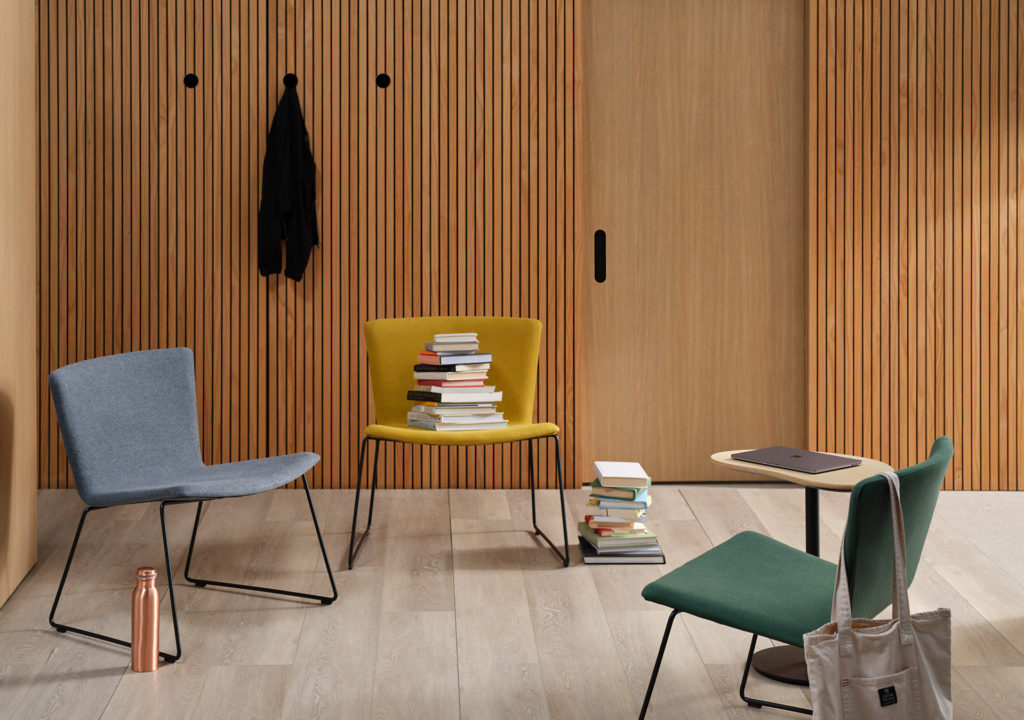 2/4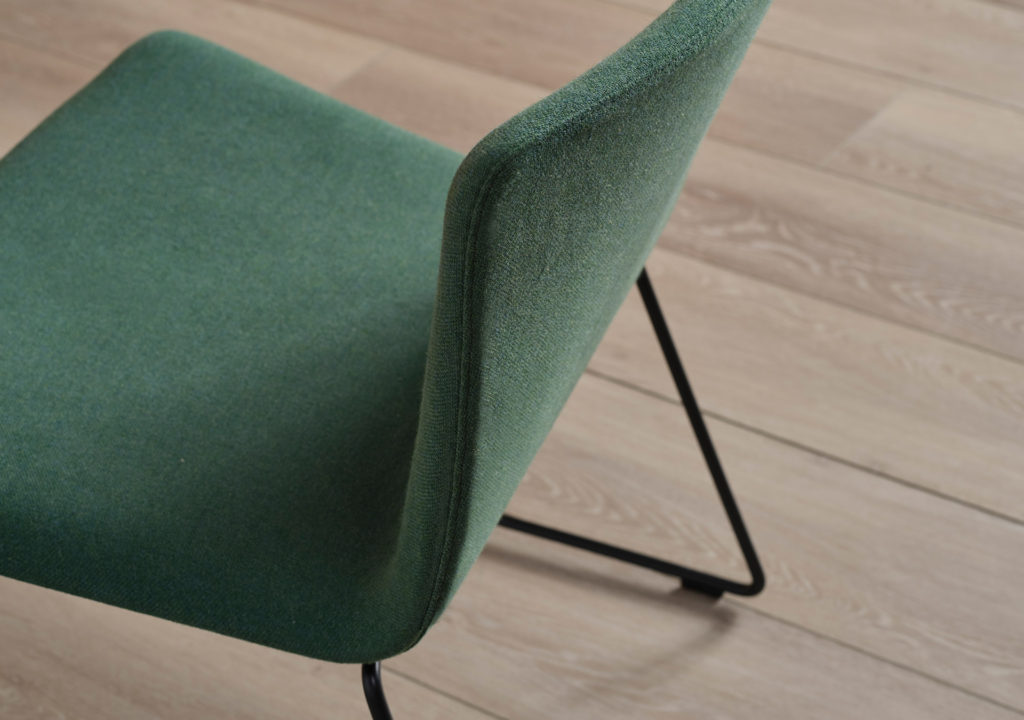 3/4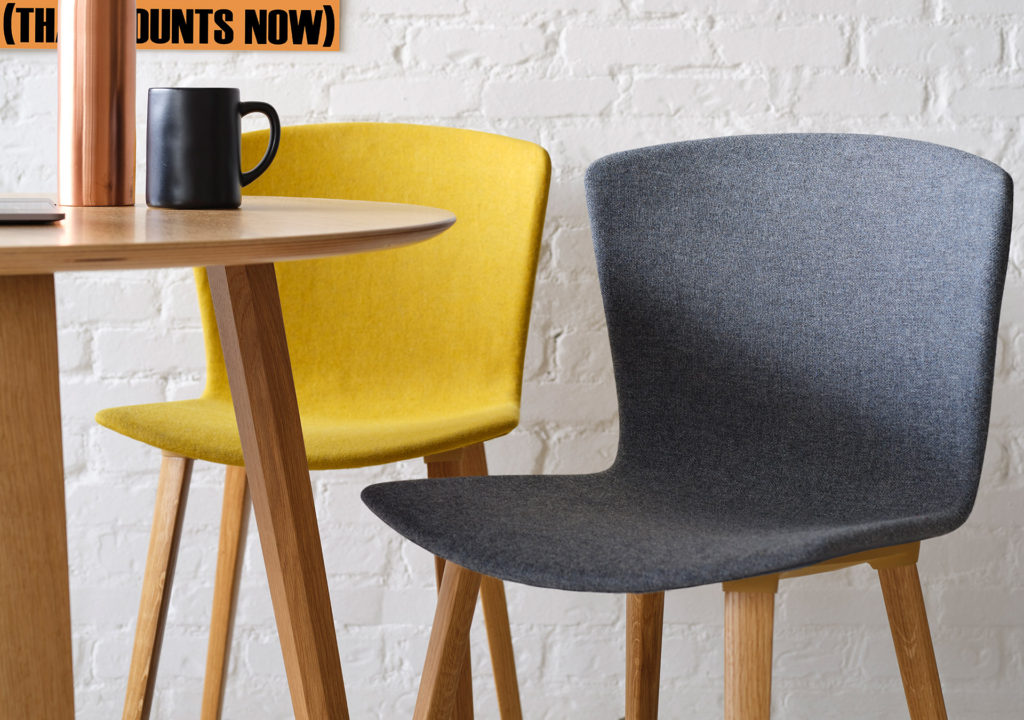 4/4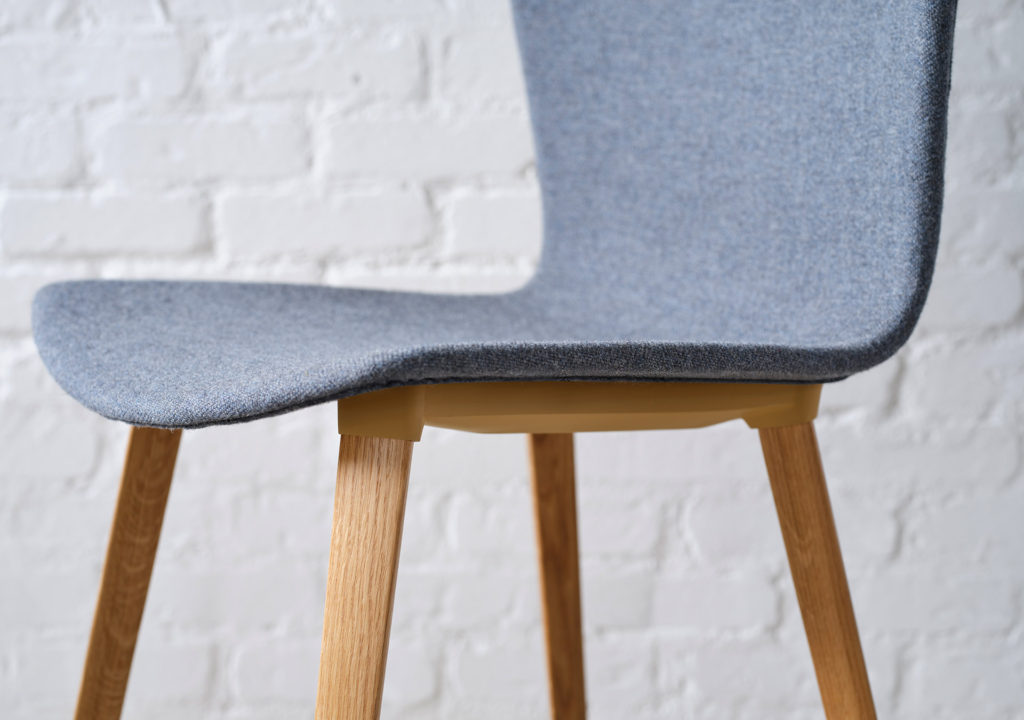 1/4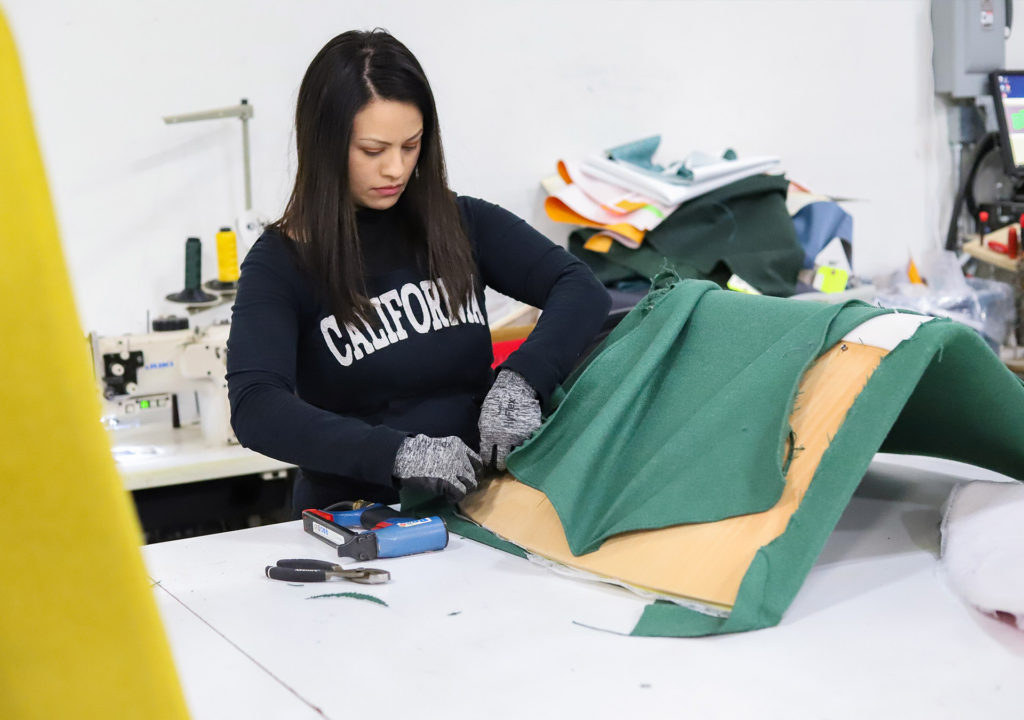 2/4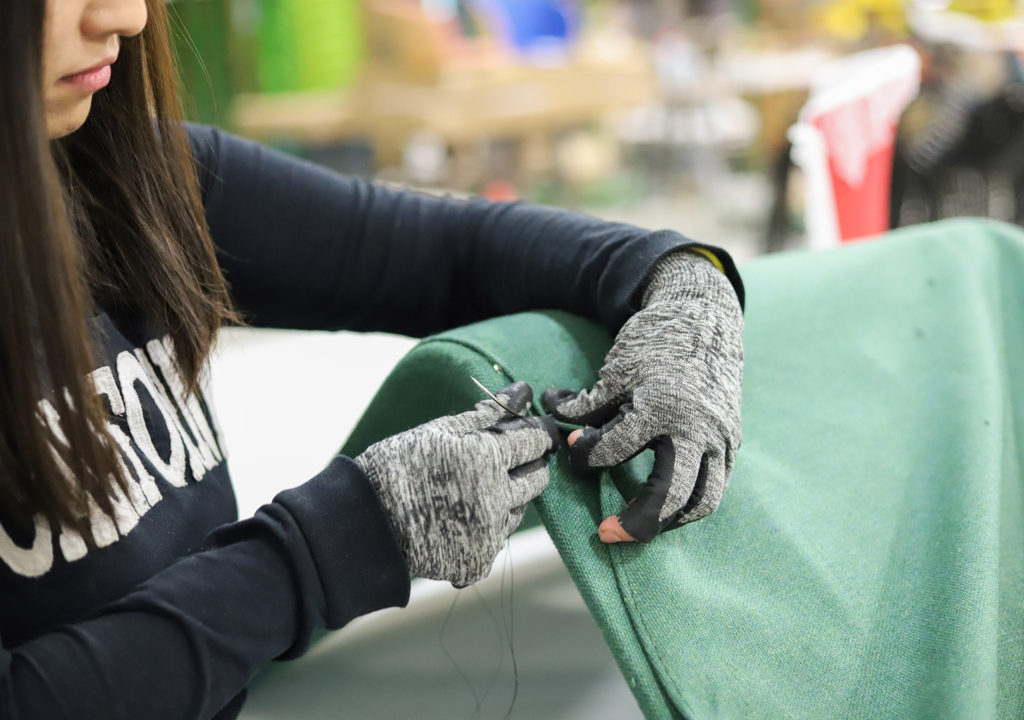 3/4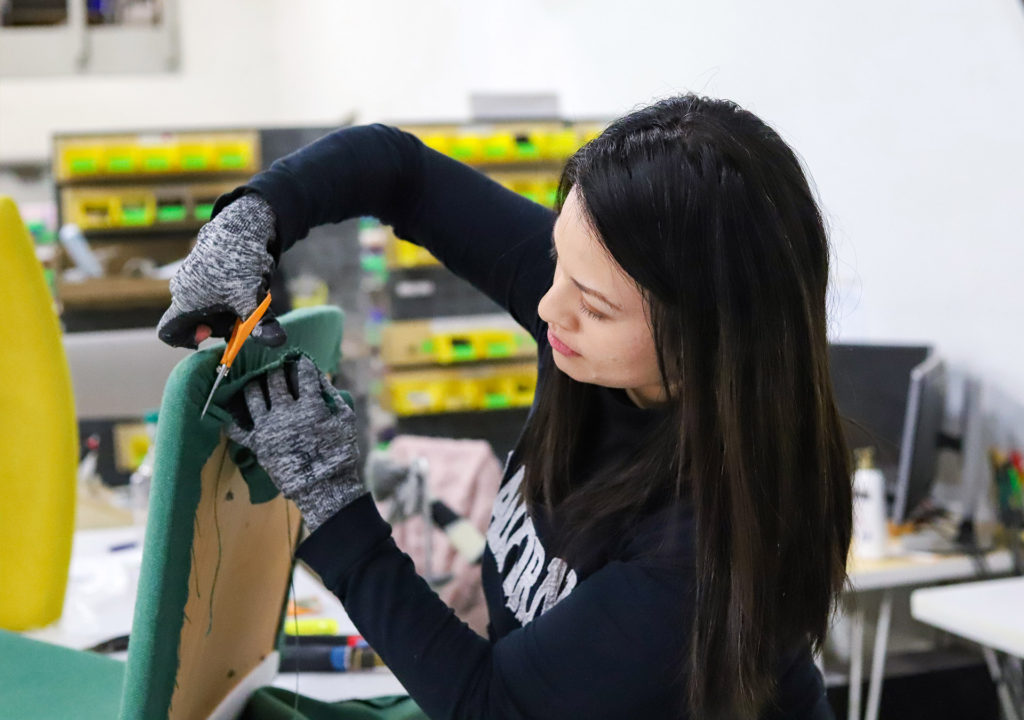 4/4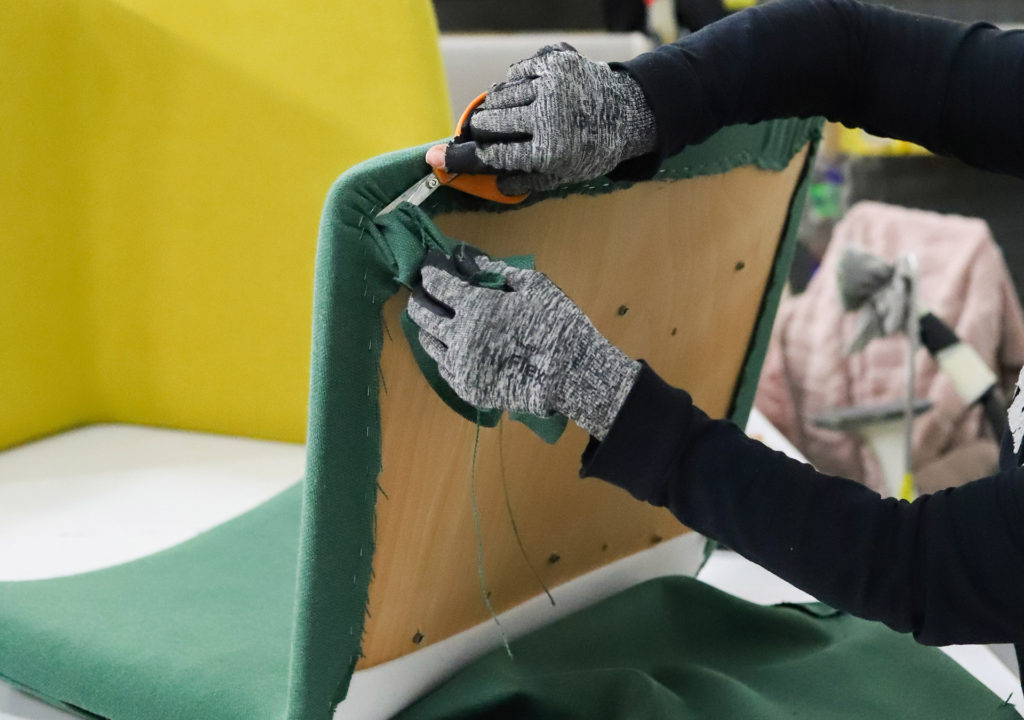 Q: What's your favorite type of textile to work with and why?
Camira Blazer - it is 100% wool and inherently stretchy.
Q: What do you enjoy most about working at Leland?
I like to develop new patterns and then see the benefits of the final result.
Q: The Leland factory seems a happy place with many of the team listening to their own music to counter the buzz of all the machinery and equipment. What's on your playlist at work?
Yes, my thing is 90s R&B and pop Music.
Q: What is your favorite product from Leland to upholster and why?
That would be the new Gemma Stitch chair. I like how all the stapling is on the inside, so when the two pieces are added together it's all hidden. It's engineered seamlessly to allow for tight and tailored upholstery – this piece is not about wood or metal finishing – it is all the upholsterer's art.