Every Shade of Slam—An Interview with Altherr Désile Park
01/27/2023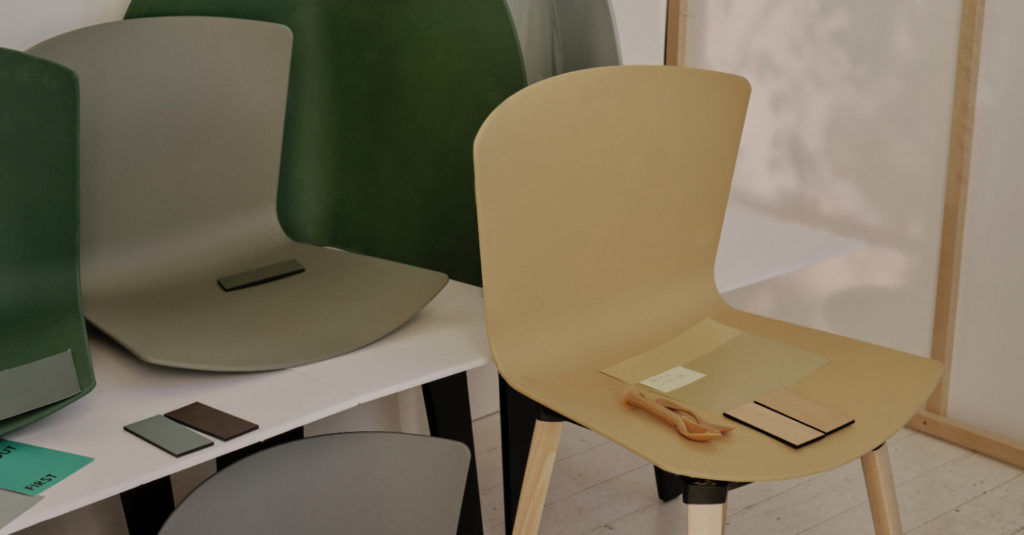 Altherr Désile Park talks about the inspiration and purpose behind the new colors of Slam.
Q: We'll start here… Why the new colors for Slam?
While Slam is timeless in shape, changes in our society revealed the potential for new colors to meet that moment. We were really happy when Leland approached us to evolve the design with a new color palette.
1/4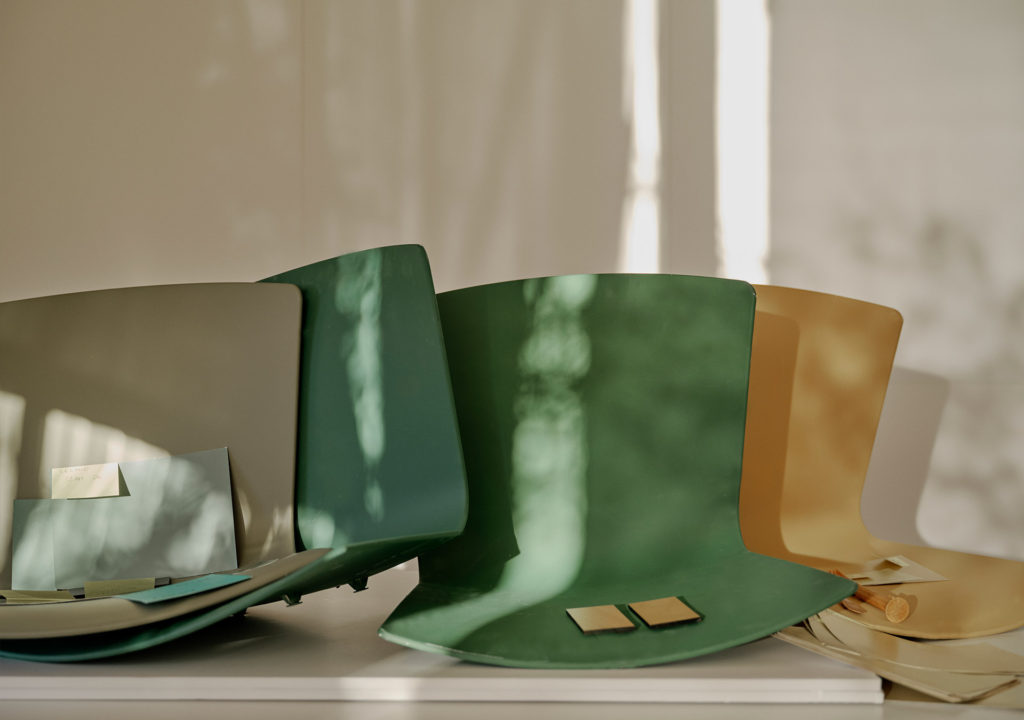 2/4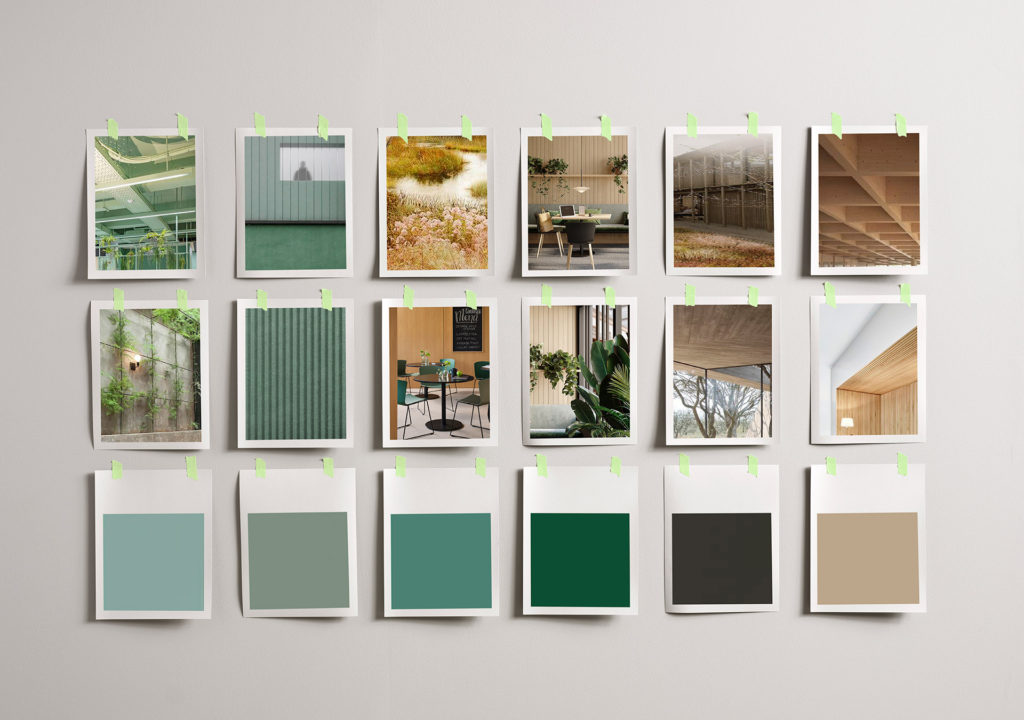 3/4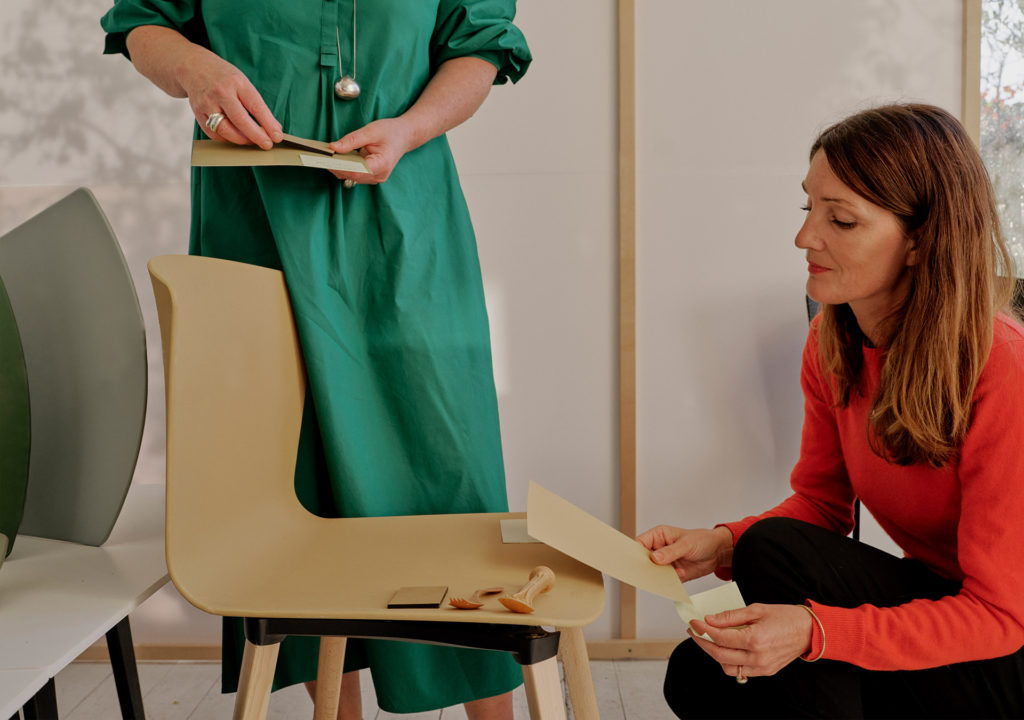 4/4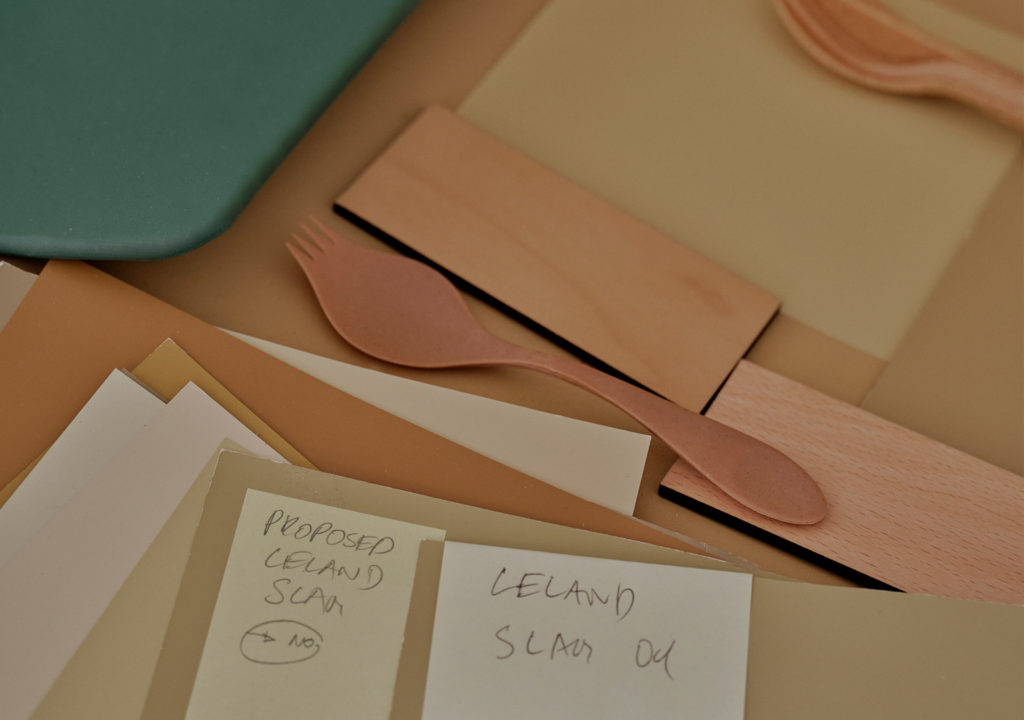 Q: How did you approach the new colors?
We always start with defining the design DNA of the shape, to understand what qualities we want to preserve, and where there is a potential to evolve. We believe that color is "the other 50%" of the design. It has the power to enhance a specific quality of the shape.
Q: So, what is Slam's design DNA?
While the design DNA of Slam appears simple, it is not basic. It's perfect for spaces that seek a solid, grown-up, elegant mood—for example, hotels, conference rooms, auditoriums, and meeting rooms. And the plastic shell is robust and easy to clean.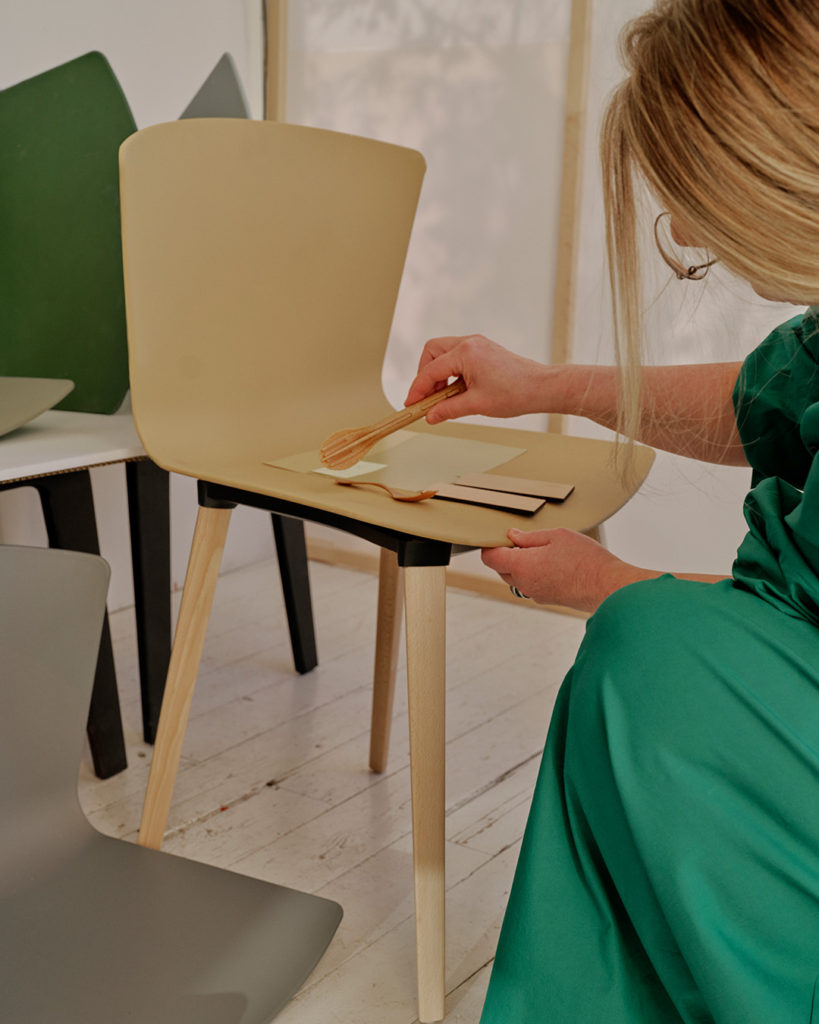 Q: Then why change?
We saw an opportunity to rethink the plastic shell from a sustainable perspective. The black and white are now post-consumer plastic. We reorganized and updated the palette, preserving a dark and bright grey, added three shades of green, and adapted the dark and bright blue to blend with the new palette. Last but not least, we let the colors of the wood base influence the new colors of the plastic shell, to offer an easily maintained but still warm economic alternative to the wood shell.
1/4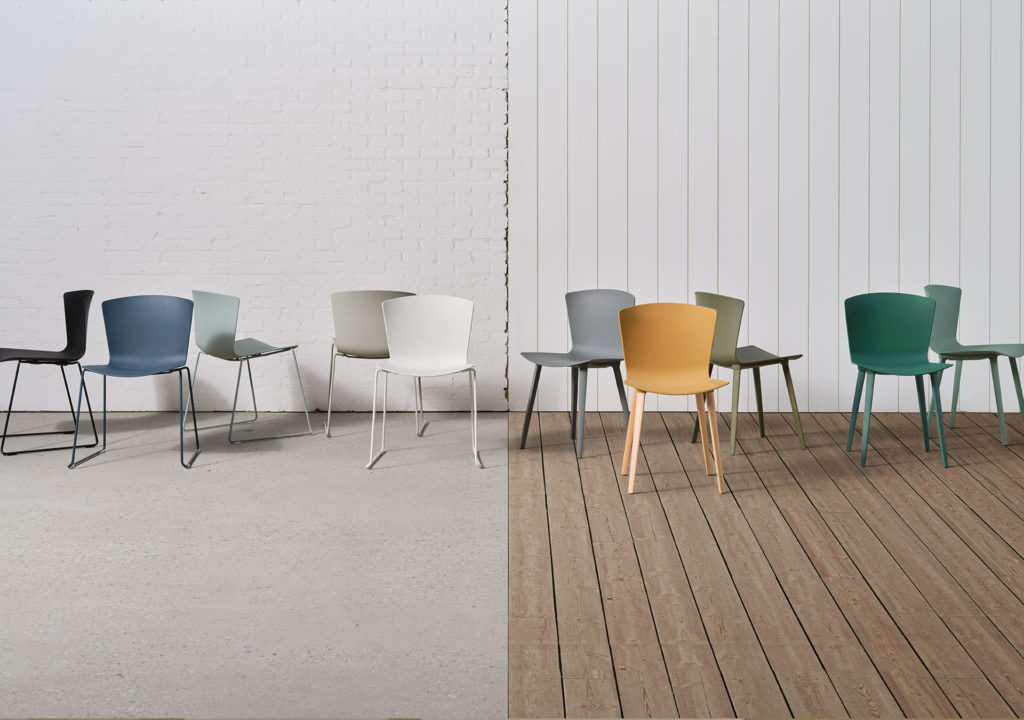 2/4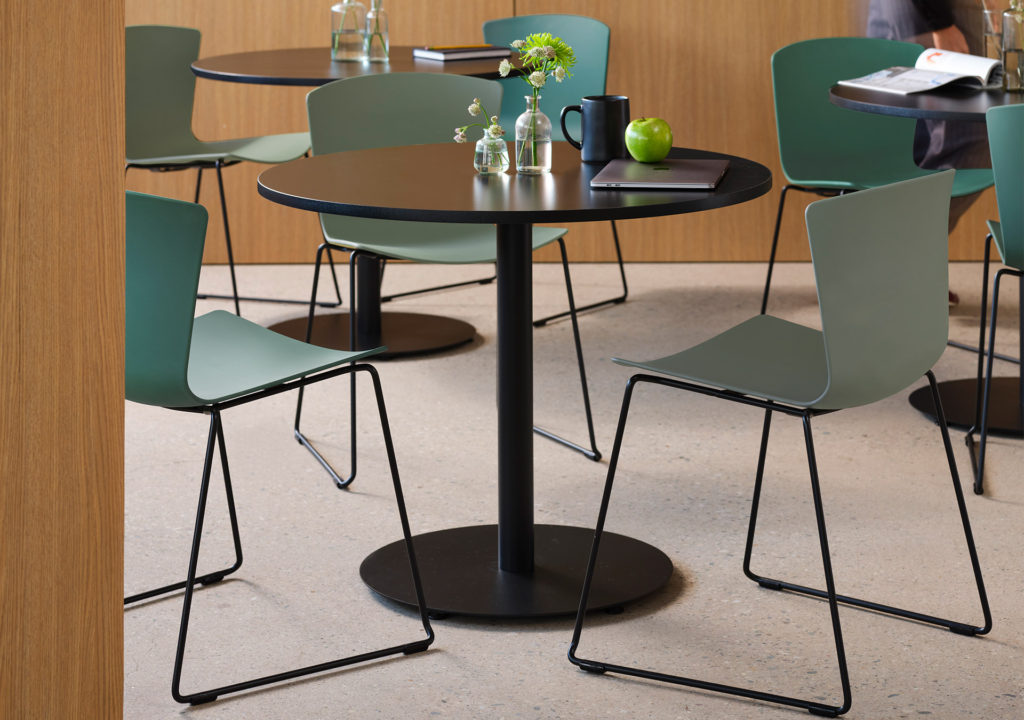 3/4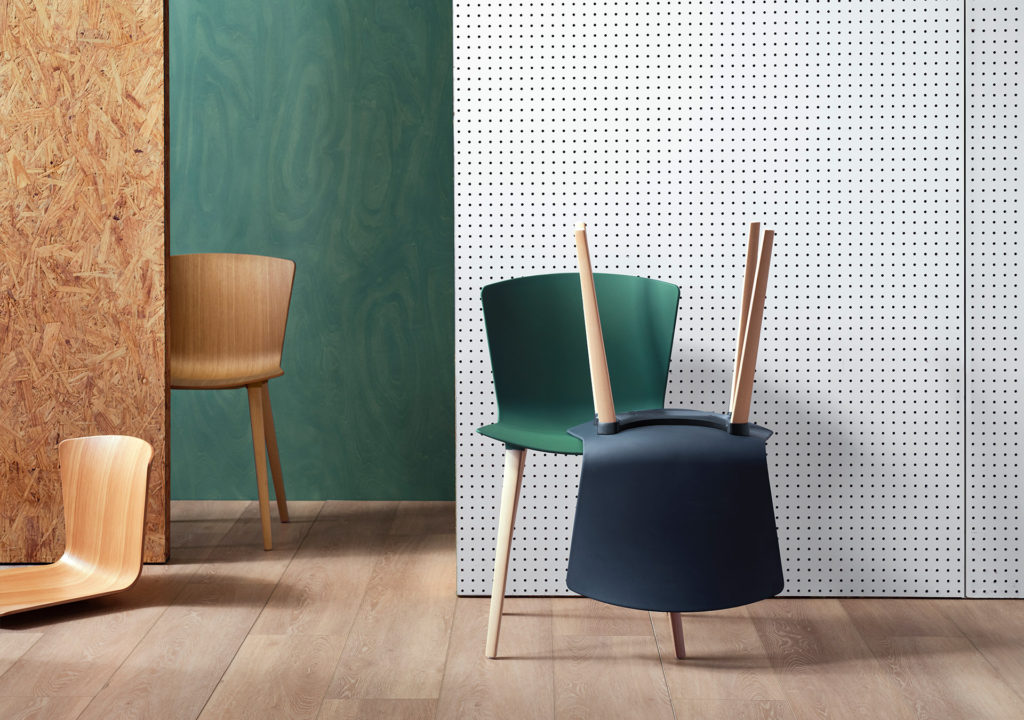 4/4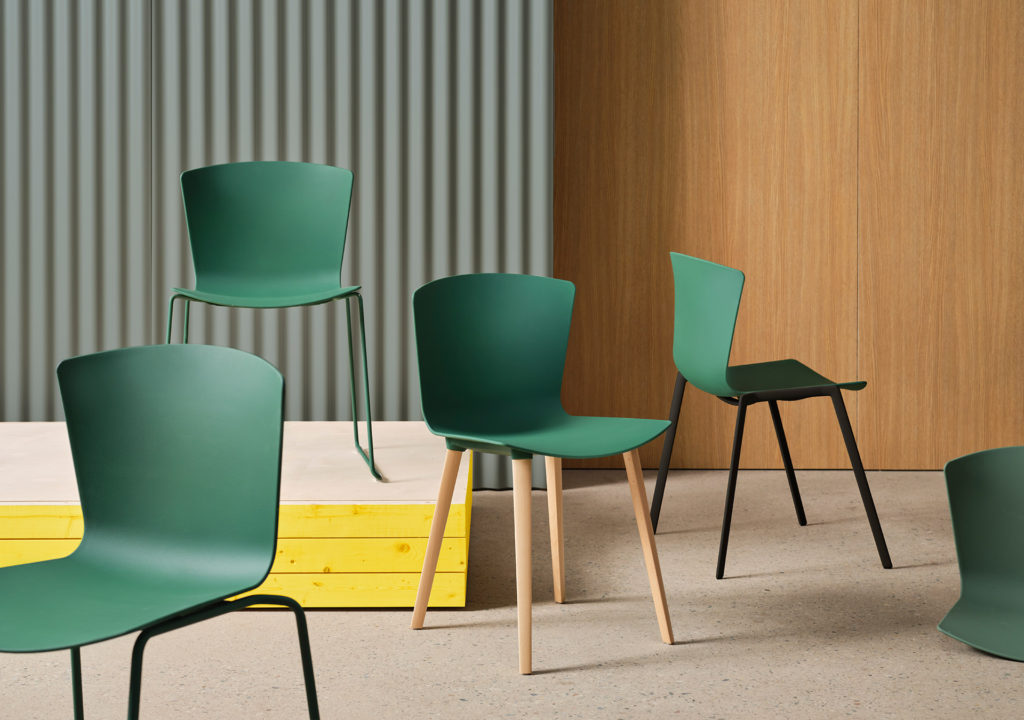 Q: And why three greens?
When you look at leaves, you see a mix of different shades. To give a more natural atmosphere, we love to mix different shades in a group of chairs, especially in a natural color such as green. It connects to our views on nature.
Q: How'd the update turn out?
The green and wood colors make the chair much warmer and connect better with the wood base. The curves became more visible, more domestic in a way. It works with more contemporary architectural materials and spaces, where the former technical colors would no longer have integrated. Slam still possesses the same qualities, but they've been extended to a much broader spectrum.