The Joy of Making
03/13/2022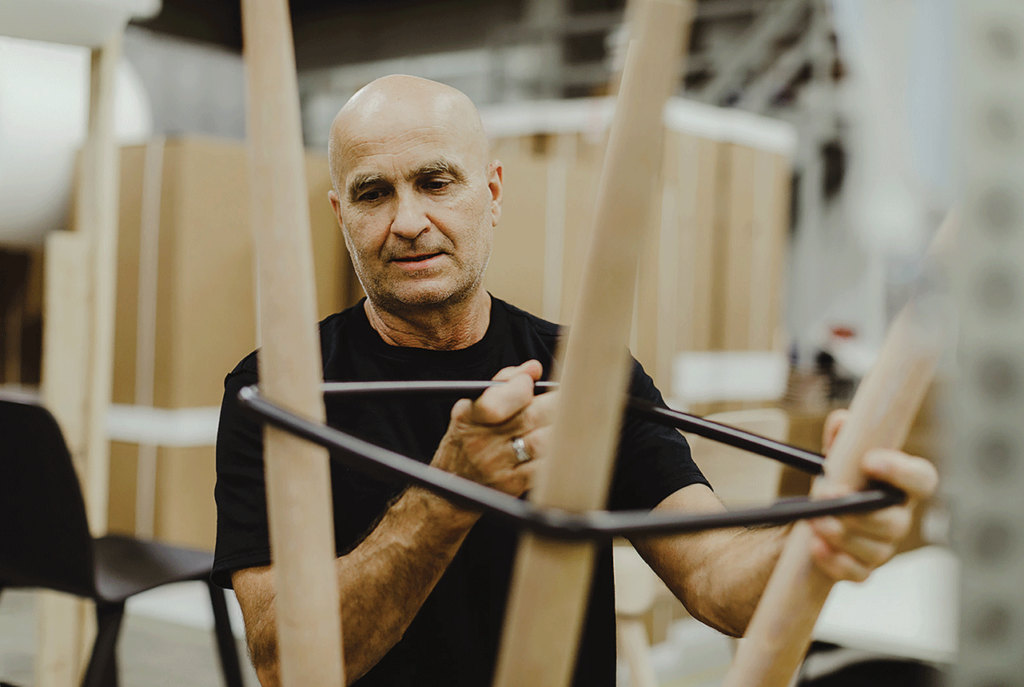 The Leland community is composed of individuals with wide-ranging talents, passions, and life experiences. But knowing how our community got here takes knowing where our company started.
From a young age, Tim Korzon was infatuated by design. It's why he spent hours on the campus of Cranbrook Academy of Art, even though he wasn't a registered student.
Cranbrook became a formative place for Tim, with its rich history in mid-century modernism. "It was a sensibility I always found myself in the midst of," said Tim Korzon. "I was always intrigued, without the benefit of an education in art to even understand what I was looking at."
1/4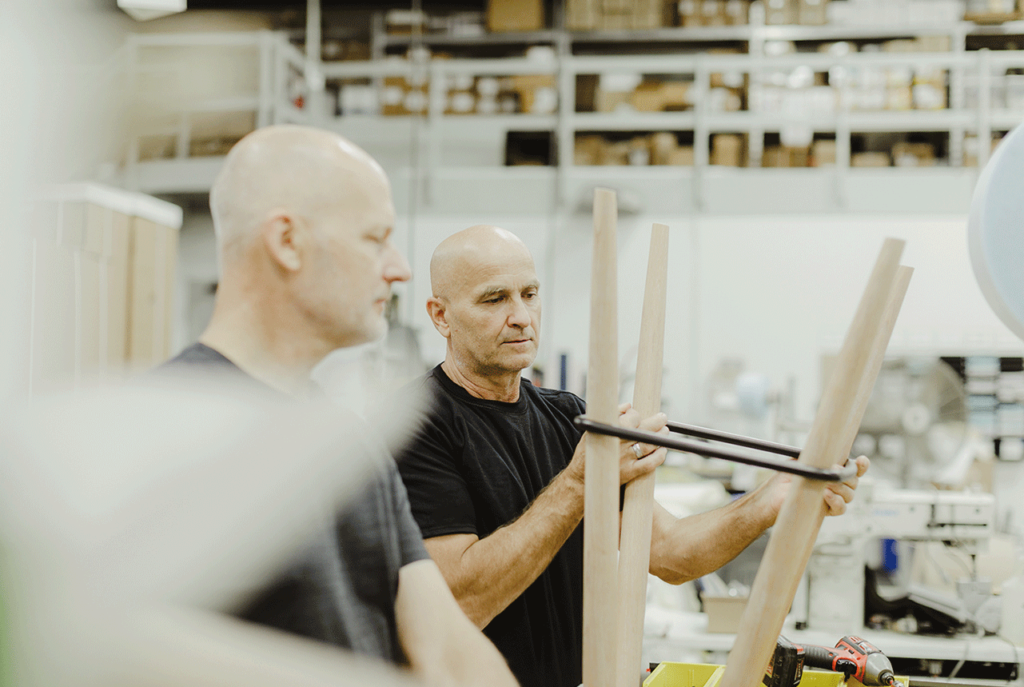 2/4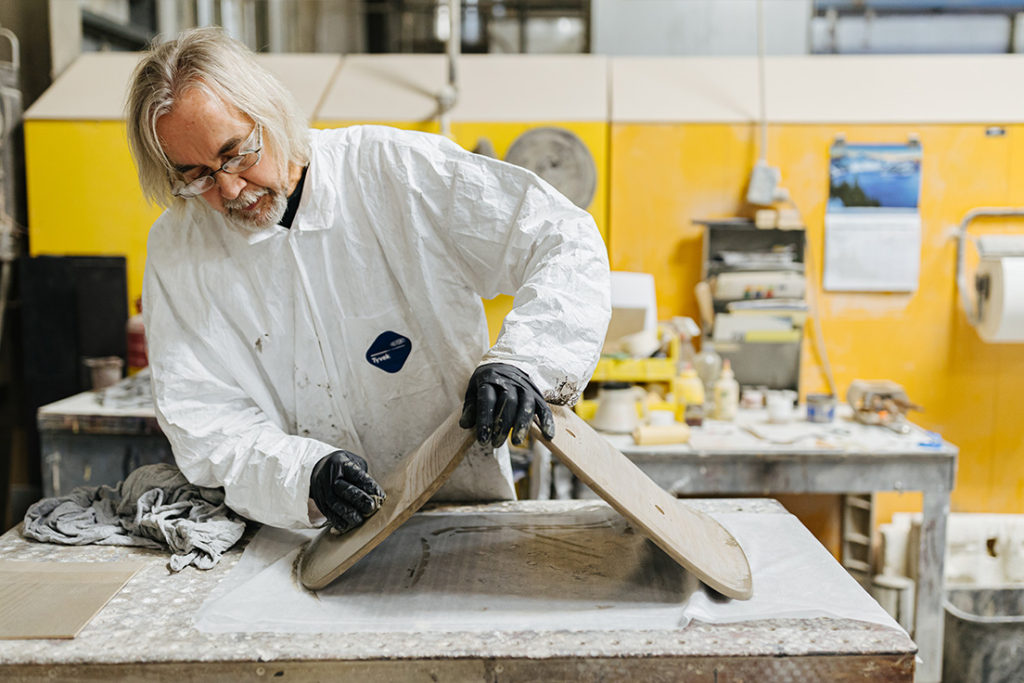 3/4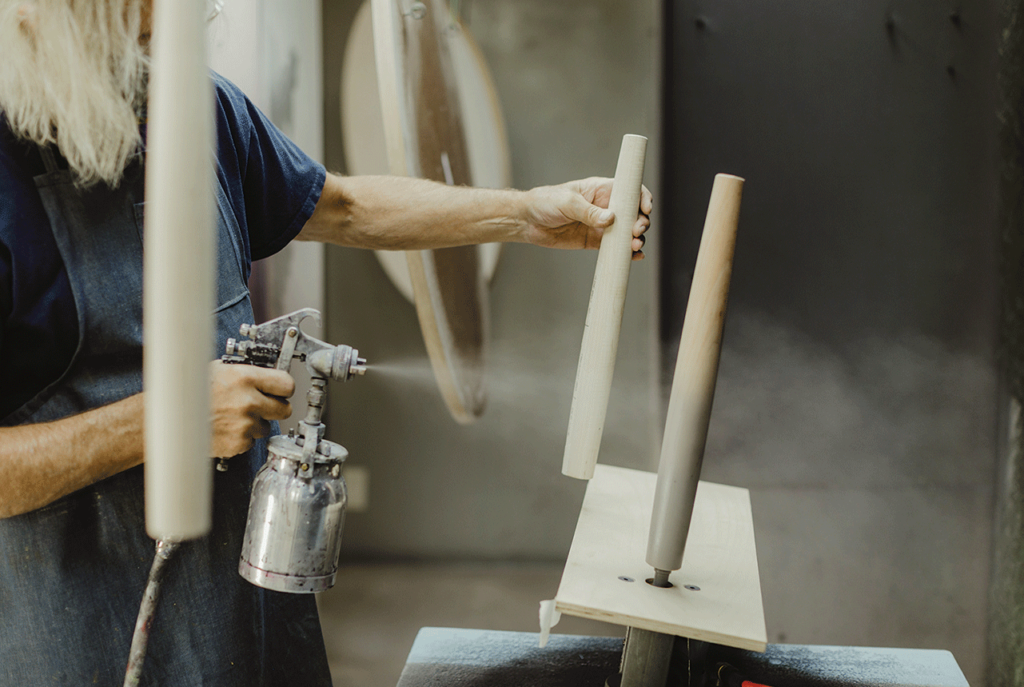 4/4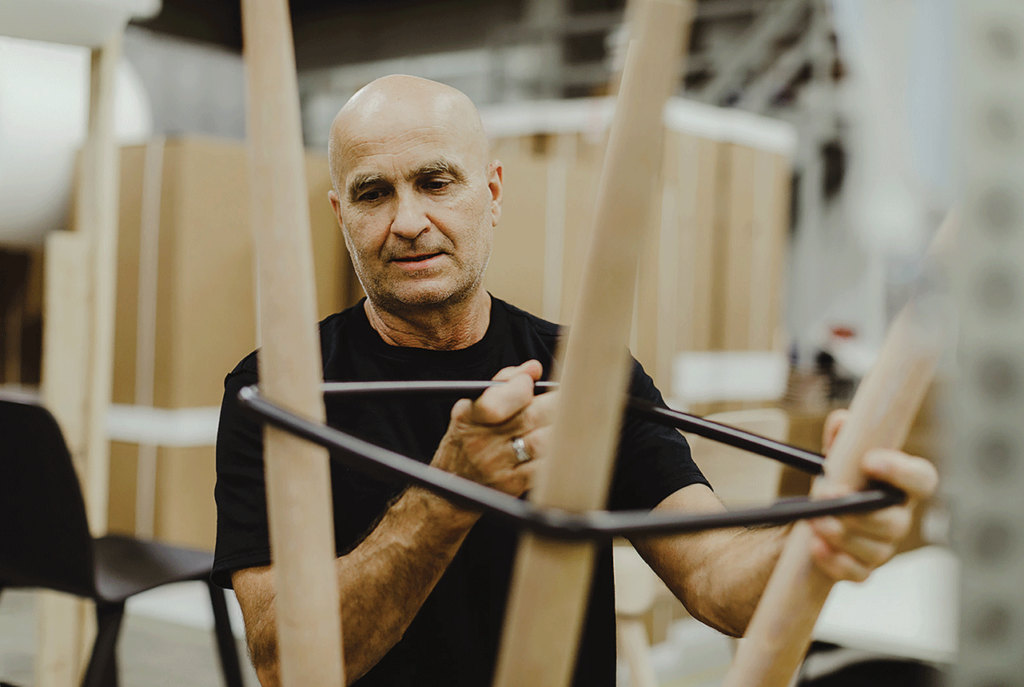 Craft and Company.
Years later, Tim started working in California, where he entered the furniture business. His natural abilities helped his path cross with the iconic design legend Art "Espenet" Carpenter. Tim made a name for himself, but not by aiming for fame or success. For Tim, design was always a journey, a winding, lifelong pursuit. And he was always moving to wherever hard work and passion would take him. Eventually, it led him back east to his Midwestern roots—where Leland
was born.
"There's joy there. It's part of being human."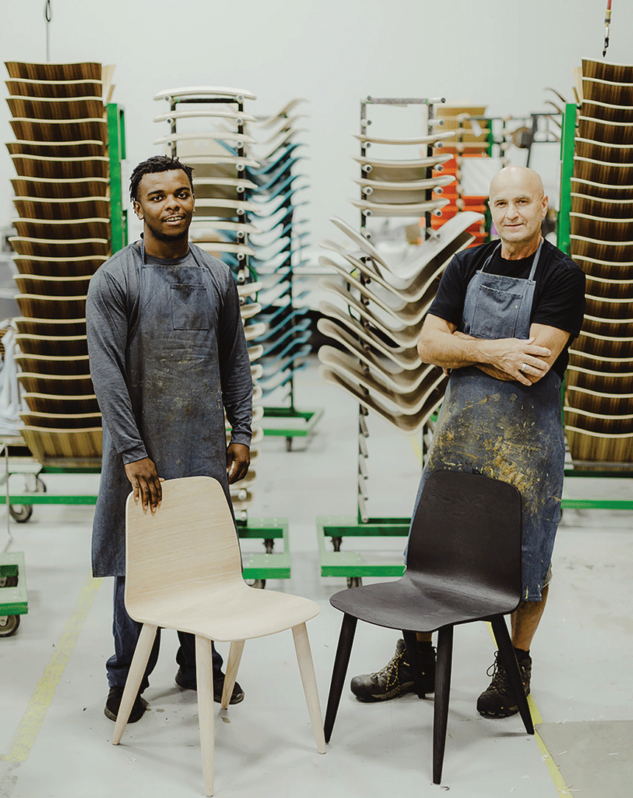 A Joy Worth Sharing.
It's been years since the birth of Leland, but the passion that sparked the company is born anew every day—through the hearts and hands of our employees. Many of them have no previous experience in craft or design—just the opportunity to develop their innate abilities and experience the joy of making.
Each Leland maker has different gifts—crafting, finishing, designing—but the common denominator is a commitment to excellence. Our people are proud of the work they do and the way
it opens their eyes to new possibilities of the world around them.
We work hard to keep this spirit alive and well, so that the next generation of Leland employees can share in that same joy.