Mass Meets Marcel
12/16/2022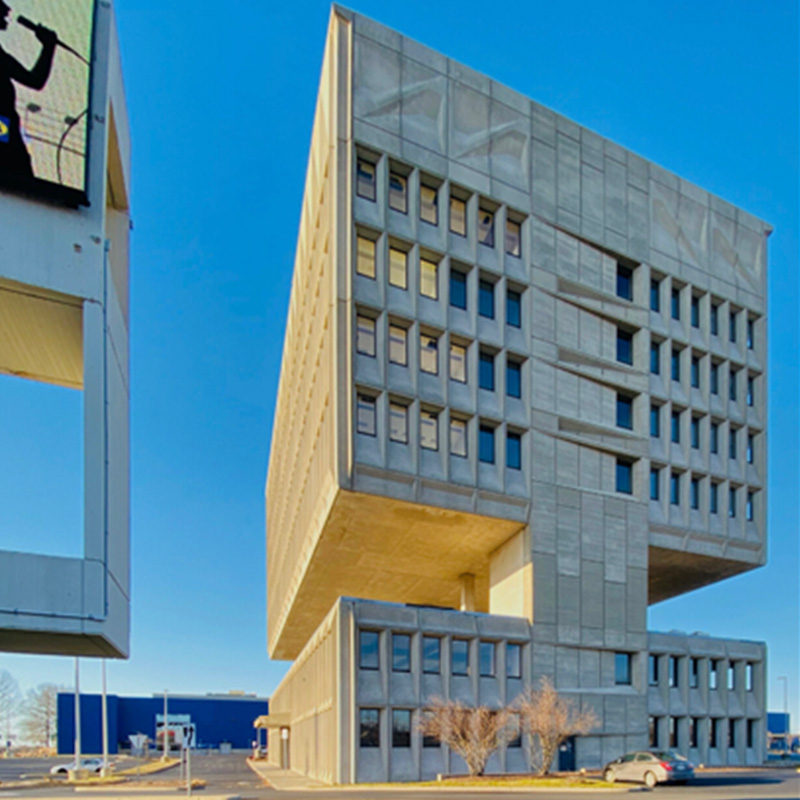 Leland's Mass chairs were an important contribution to the portfolio of sustainability in the new Hotel Marcel.
A very visible feature of New Haven's skyline, the former headquarters of the Armstrong Rubber Company is Marcel Breuer's largest commercial building in Connecticut. A renowned Brutalist design, it opened in 1970 and subsequently was also the home to Pirelli from 1988 until it was acquired by IKEA. Unused by IKEA, the building has been repurposed by the design/development team of Becker + Becker and Dutch East Design as an elegant boutique hotel where the interiors pay homage and careful attention to the vision of the building's original Bauhaus-trained designer.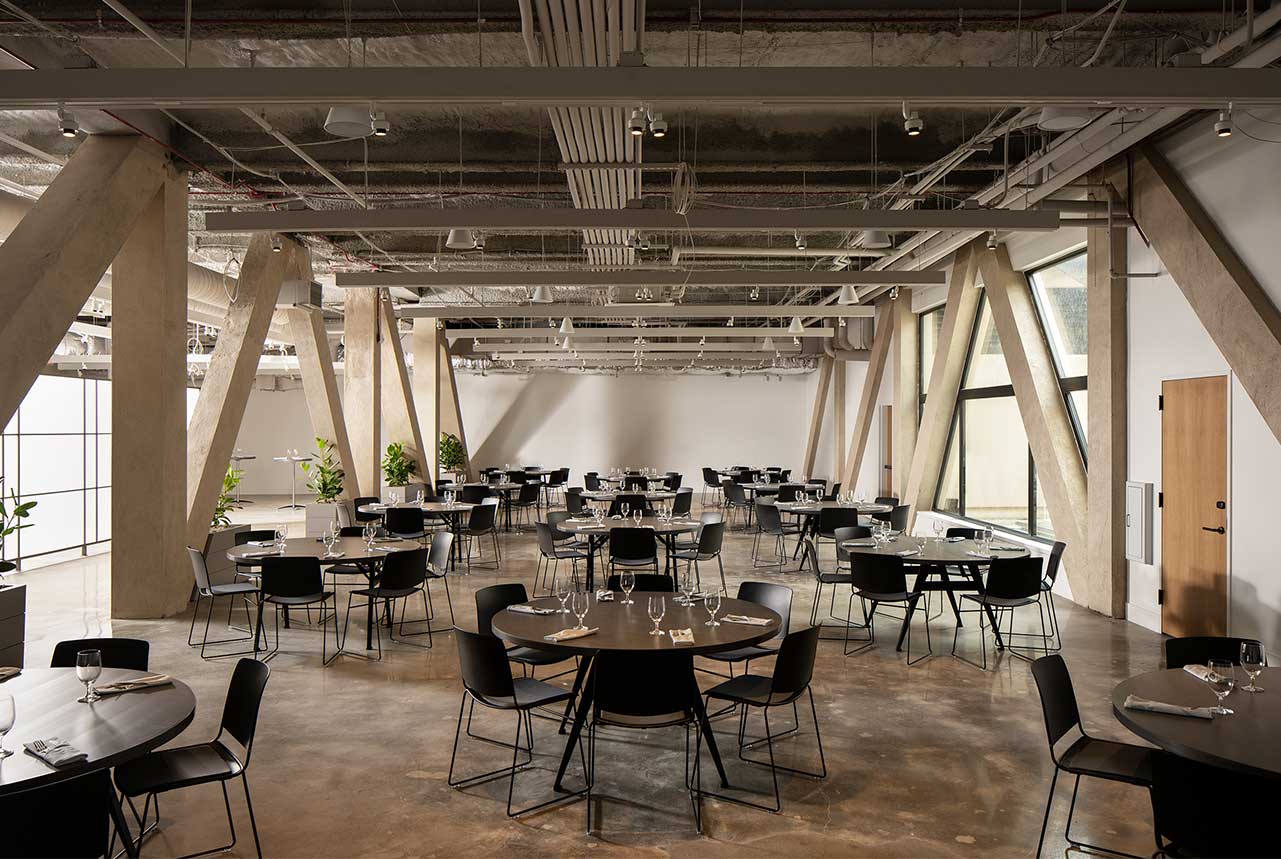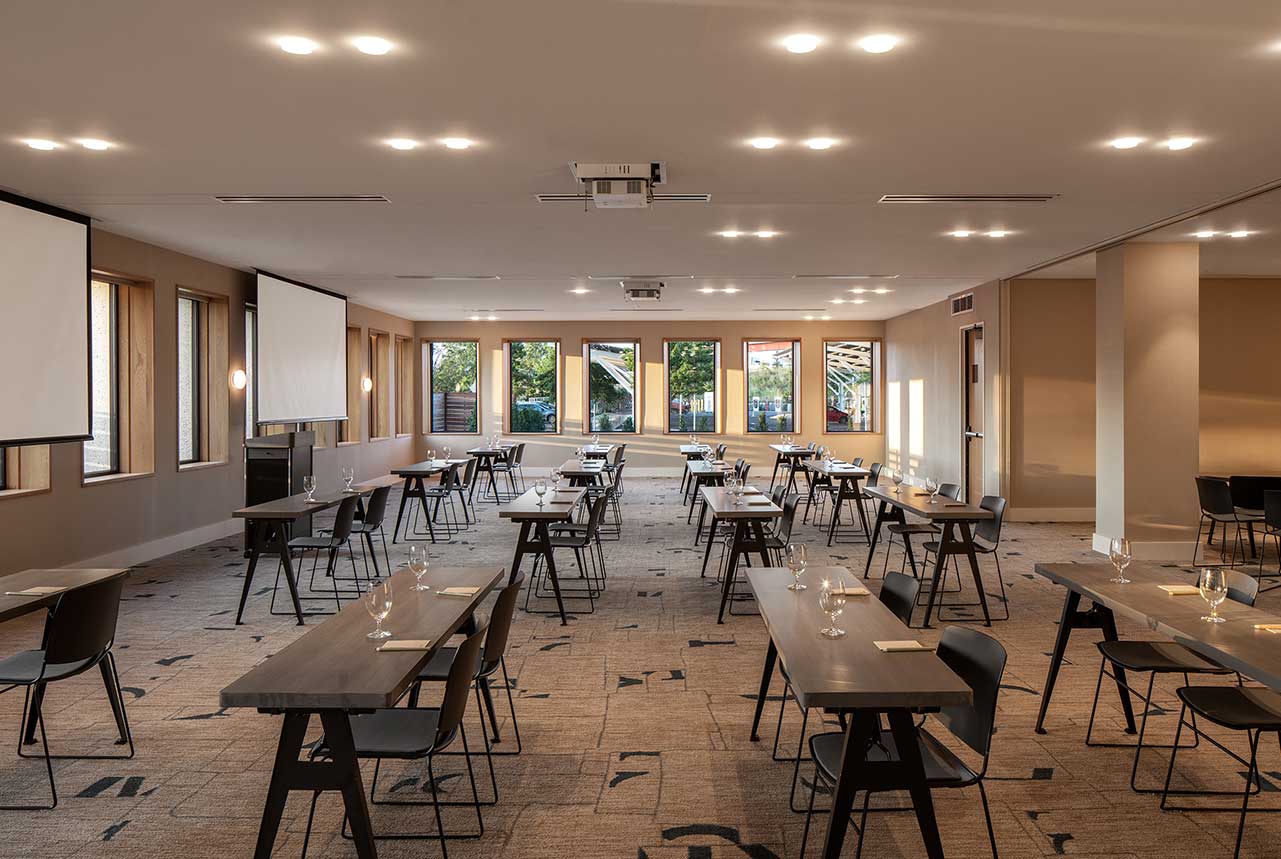 The most notable feature of the 165-room hotel is that it is the first hospitality project in the US designed as a net-zero energy building, generating 100% of its own electricity, heat, and hot water with a rooftop solar array and solar parking canopies. Contributing to this sustainability are the Mass chairs that are comprised of 100% pre-industrial and post-industrial recycled content. The lightweight and small footprint of this high-density stack chair are perfectly suited to transporting them easily between the various floors and up to the ninth-floor events spaces.
While there is a new purpose and new furniture the resultant comfort, design, and functionality would all be welcome and pleasing to Marcel Breuer.