The Allure of Walnut
02/14/2022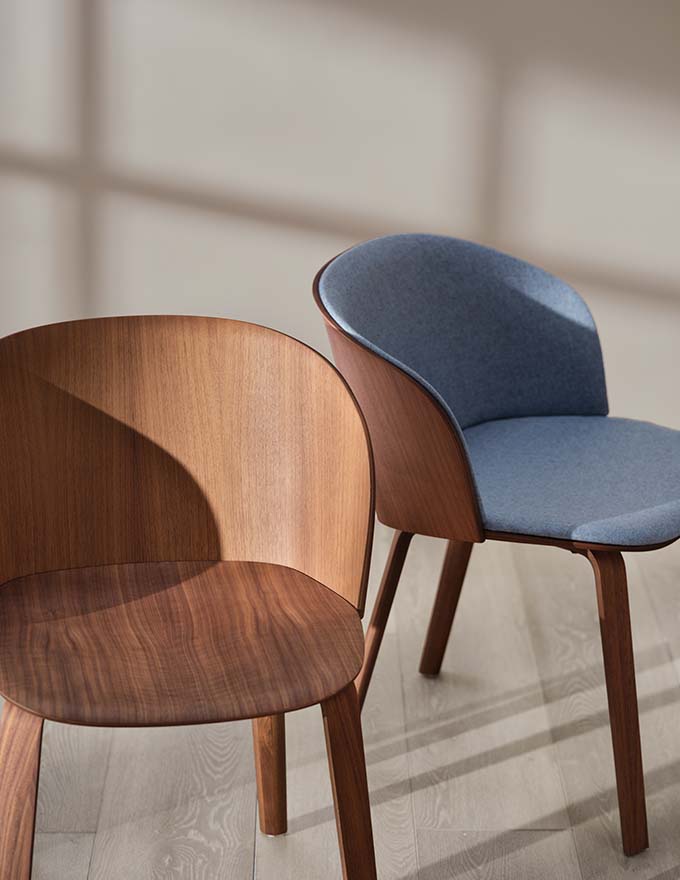 With wide-ranging possibilities, walnut is the most premium version of the Gemma Collection chair.
"Walnut's sophisticated elegant grain exudes mid-century sensibility and highlights Gemma's soft curves."
– Altherr Désile Park, Creator of the Gemma Collection
1/5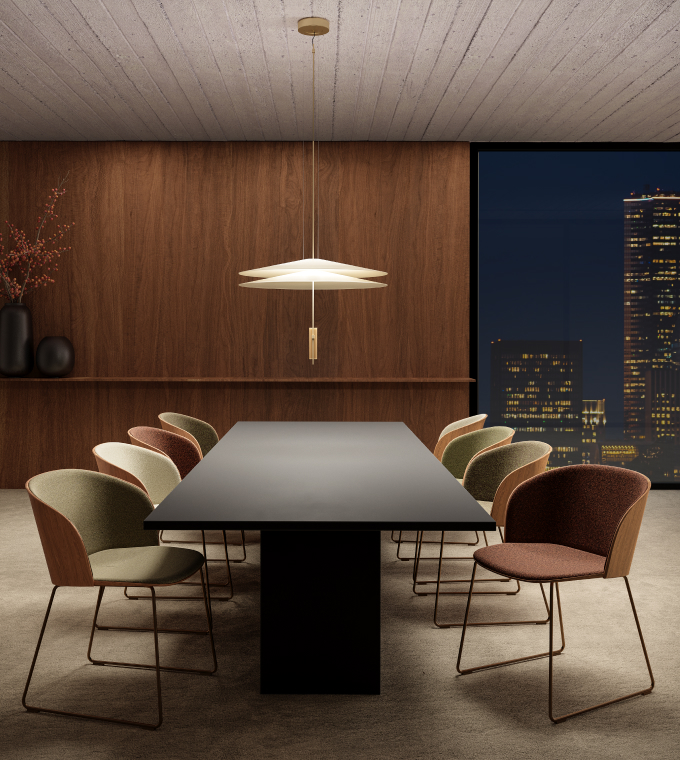 2/5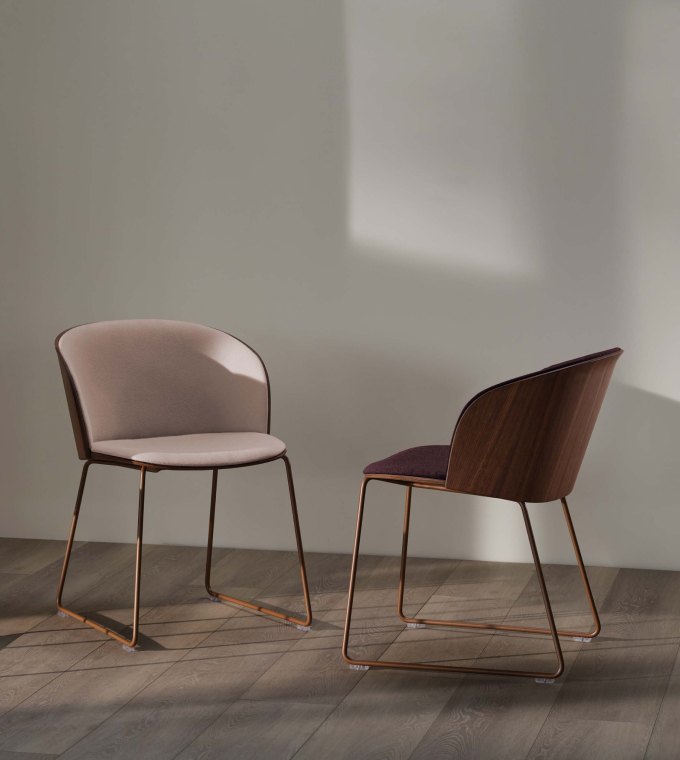 3/5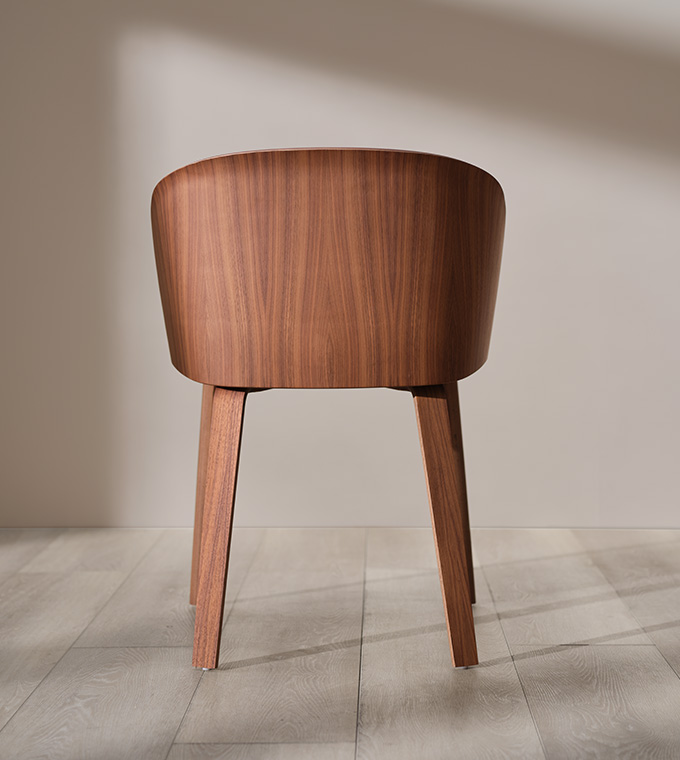 4/5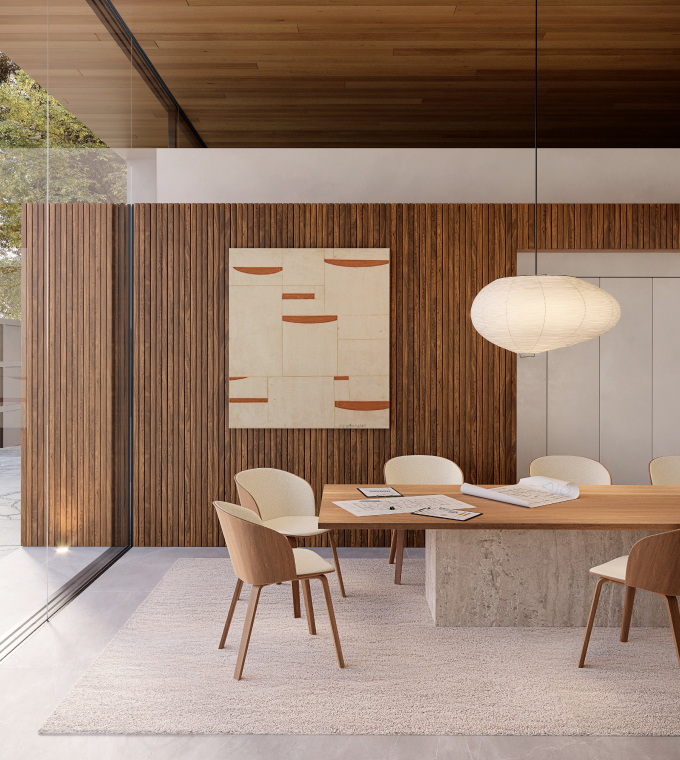 5/5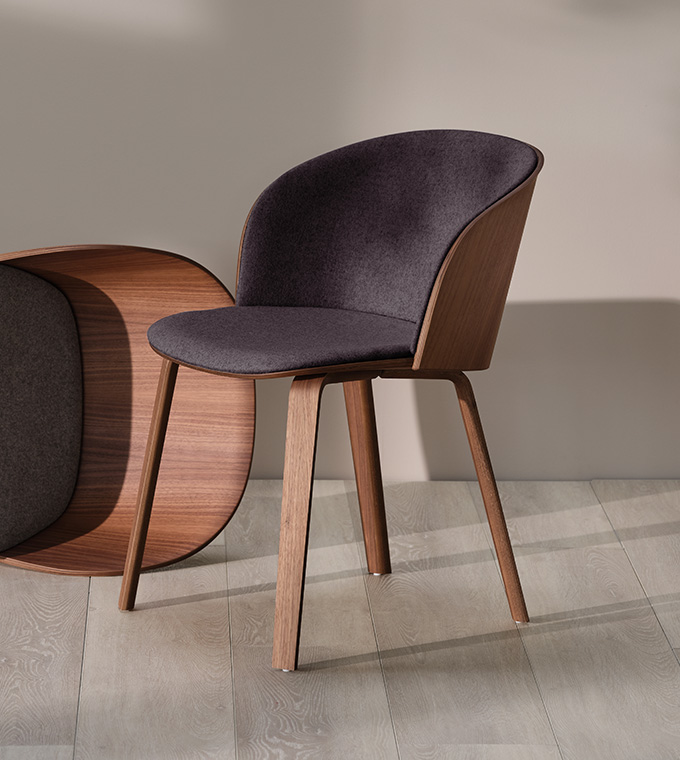 Leaving A Legacy
While birch and oak are modern and fresh, walnut is more serious, sophisticated, and sumptuous. Its deep texture is known to be extremely durable and lasts a lifetime, and only gets better with age.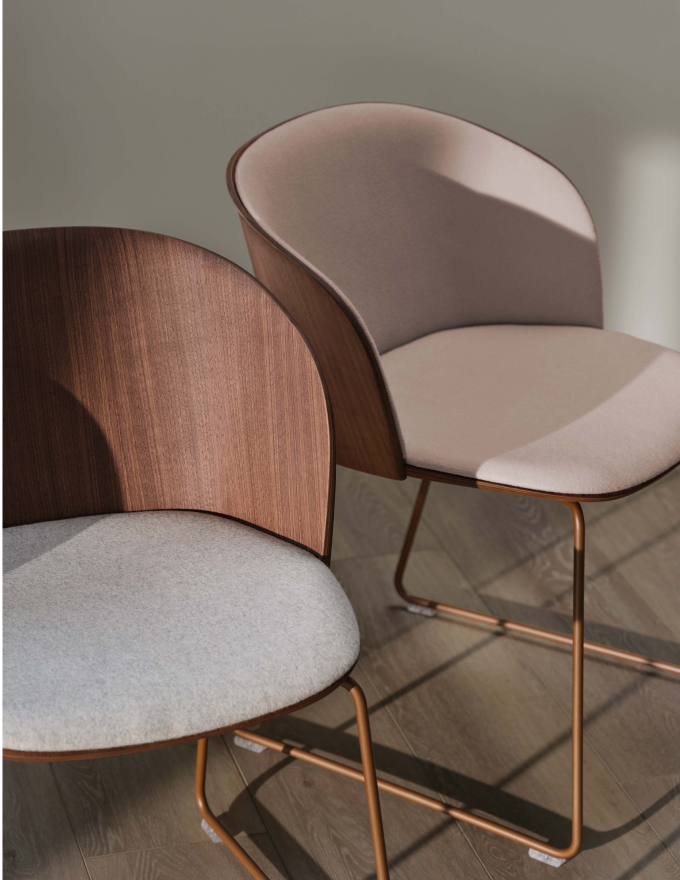 A Premium Addition
The Gemma Collection's walnut option is different than its birch or oak counterparts—elegant and more upscale. More than a choice of material, walnut dresses Gemma up for premium spaces. Picture a lawyer's office, museum, or cocktail lounge.
Created by Altherr Désile Park, Creator of the Gemma Collection for Leland, the Gemma Collection stands out with personable elegance and optimistic flair. Bigger than a specific inspiration, Gemma was created from a broader desire to open a new path for Leland, keeping mid-century American values of optimism, expressiveness, and industrial experimentation as a foundation, while looking towards the future.