Better Together
11/03/2020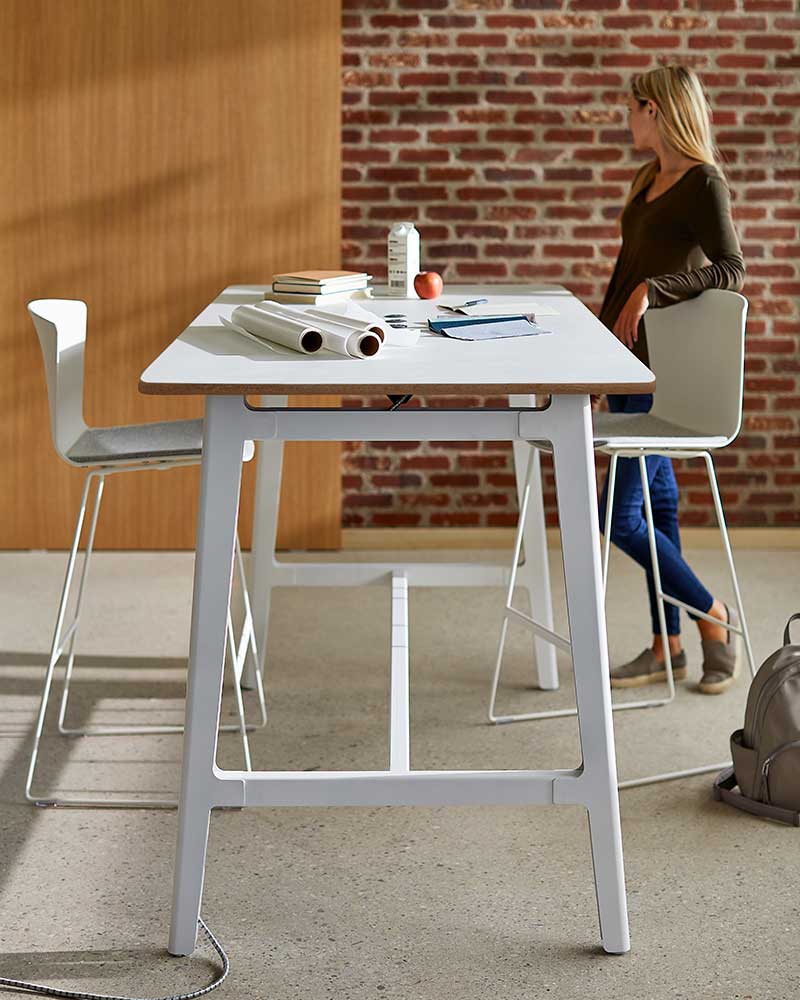 Today, people working from home are discovering a certain level of tranquility, fewer interruptions, and perhaps even more productivity.
And yet being together – all under the same roof – has very positive business outcomes. As humans, we're wired for social interaction, which is also a powerful driver of innovation and brand culture.
People are simply better together. Much like a few of our favorite Leland designs.
-
Leland's new Fixed table was designed to convey visual and physical strength, but also a subtle elegance. The honest expression of steel rails and joints doesn't hide the table's engineering, while a top surface of wood or terrazzo adds a warm materiality. A gathering table for teams, or a standing-height work surface for one, Fixed works in many ways, for many people, in many spaces.
A table tends to be the focus of any room it's in. It becomes an anchor. A destination. Aside from accommodating people, tables at work must also accommodate technology. And that's what Leland's new Fixed table does extremely well.
"One of the driving criteria of the table was the considered integration of power" said Justin Burton of 2B Studio, the designer of the Fixed table. "To accomplish this, we made the legs and rails hollow. This allows for the power to be seamlessly routed to the floor without sacrificing the design."
A table tends to be the focus of any room it's in. It becomes an anchor.
1/3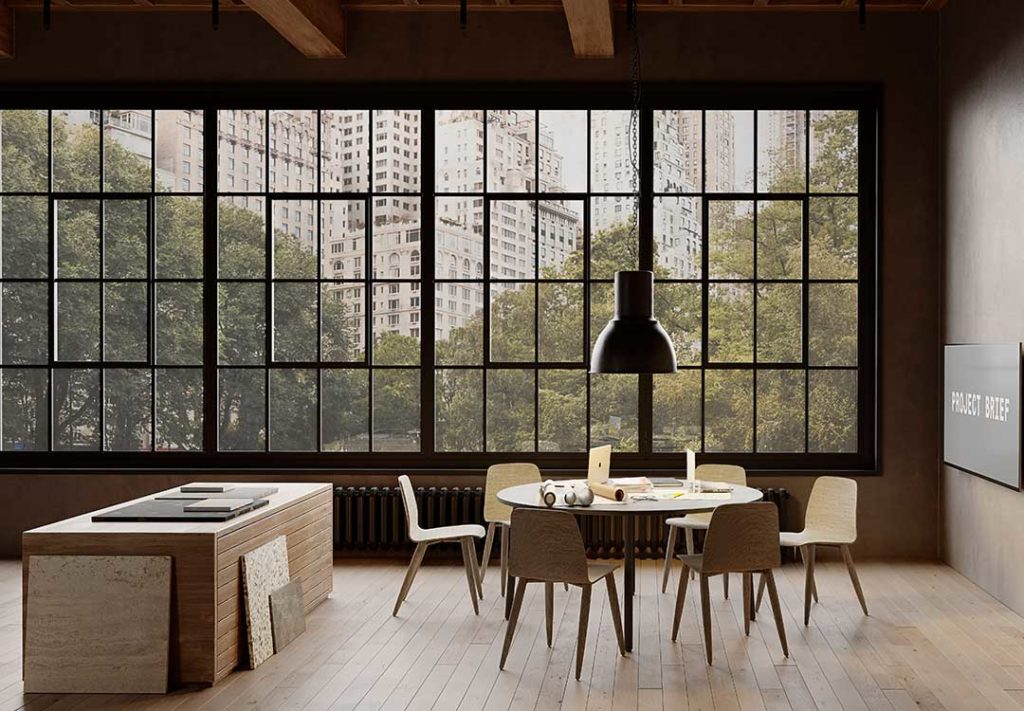 2/3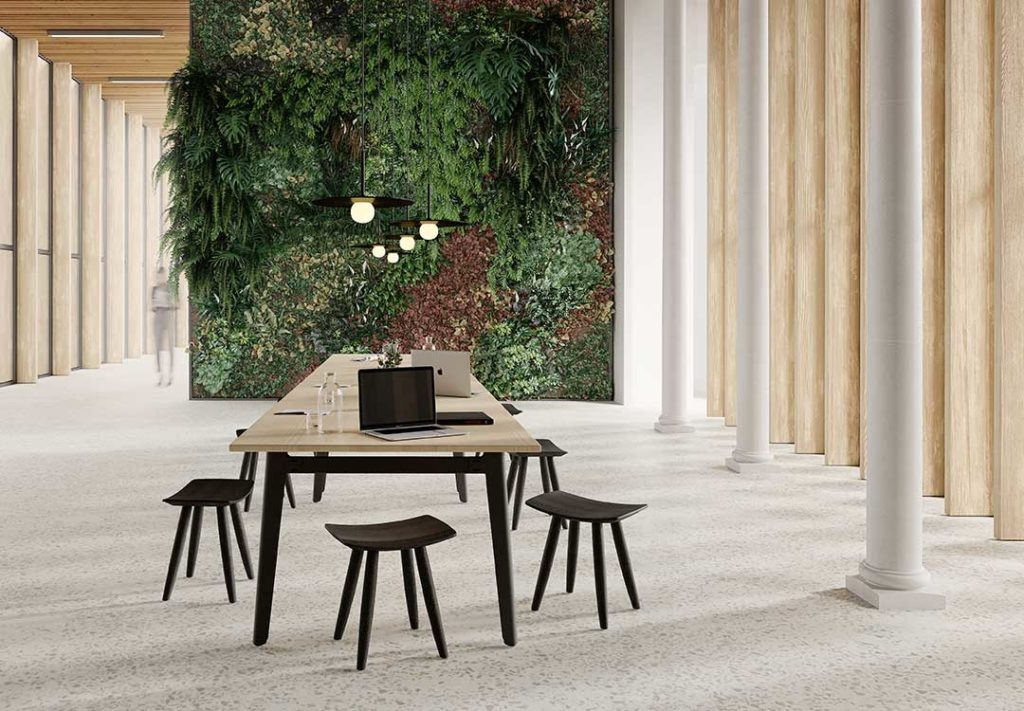 3/3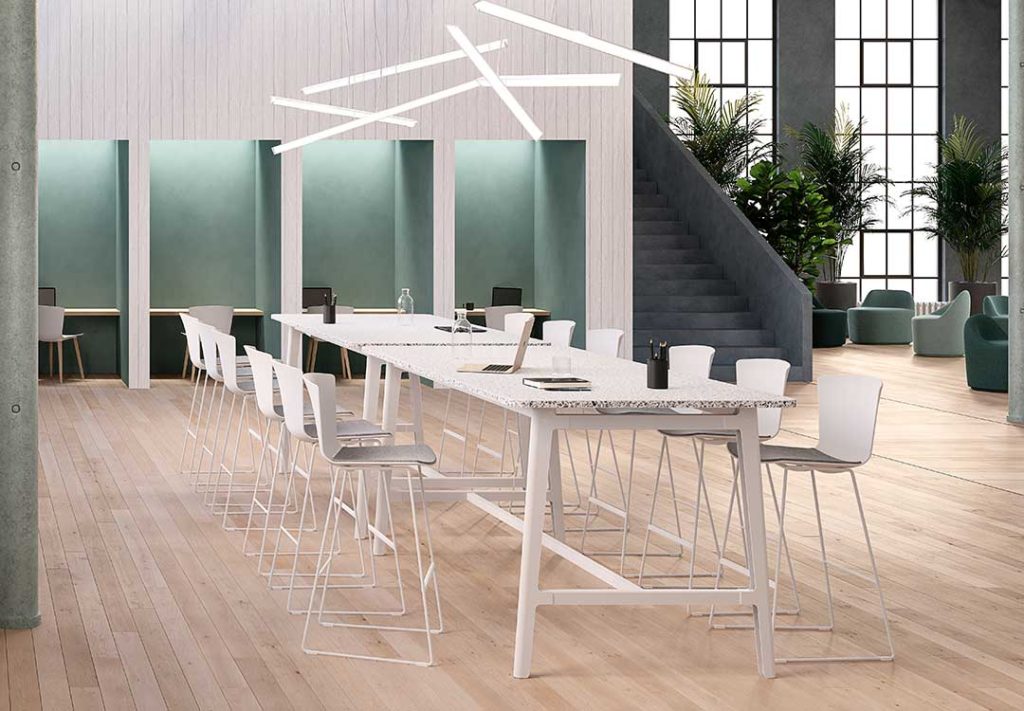 Today, more and more people are working from home. So why introduce The Fixed table now?
"Offices are being used as more of a touchdown space—a place for people to have quick meetings and break. This is where I think this product excels" said Burton.
Whether sitting at a conventional table height or a quick impromptu gathering around a standing-height table, the Fixed table coordinates beautifully with two of Leland's chair collections—Omena and Slam.
The Slam guest chair brings a timeless clean contemporary look. Both metal and wood bases are available on the counter and bar-height stool versions that coordinate seamlessly at the Fixed table. And with Omena, the rolling form of the seat and the subtle curvature of the legs bring a strong sense of craft.
Fixed, Slam, and Omena are noticeably different, and yet all have a commonality that unites them together—Leland's philosophy of design.