A Chorus of Color – Leland Harmonics
04/11/2019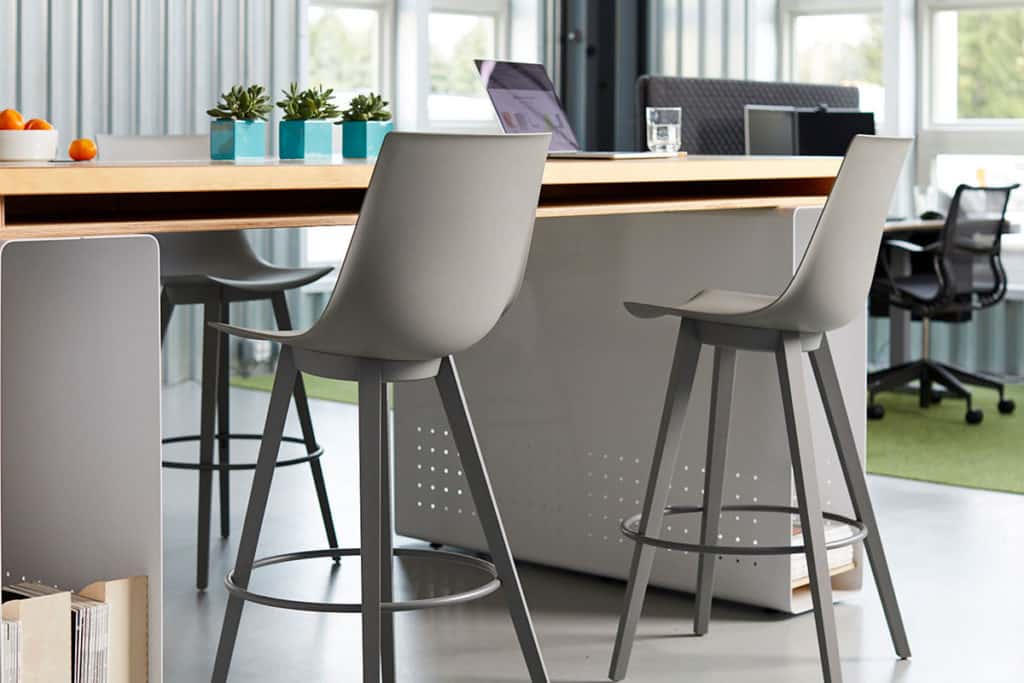 At Leland we've always been confident about color. In fact, we've fully embraced it from day one.
Our first offering, the Marquette chair, perfectly embodied that spirit back in 1992. With Marquette—and every product that has followed—we offer customization, allowing color and configuration to be specified  and support the overall design vision. Today, this legacy continues with Harmonics.
A palette of rich primary colors on wood seemed obvious to us, but it had never been done. Wood finishes  were  limited to traditional wood tones like honey oak, dark walnut or medium cherry.  Marigold, moss, cobalt, and cranberry hues were simply never considered . Others didn't see it. But we did. So we went with it.
Harmonics focuses on nine of our core colors, harmonizing finishes between, wood, polypropylene, and metal. The program allows designers to specify in a monochromatic look or orchestrate different combinations of color for a look that's all their own.
The inspiration for the Harmonics name came from Sherry Korzon, the wife of Leland's founder, Tim Korzon.
"As a musician, I've always communicated and described music in shades of color," says Sherry. "When I first saw Tim's idea, my response wasn't one of surprise, but simply 'of course' — that makes sense."
1/3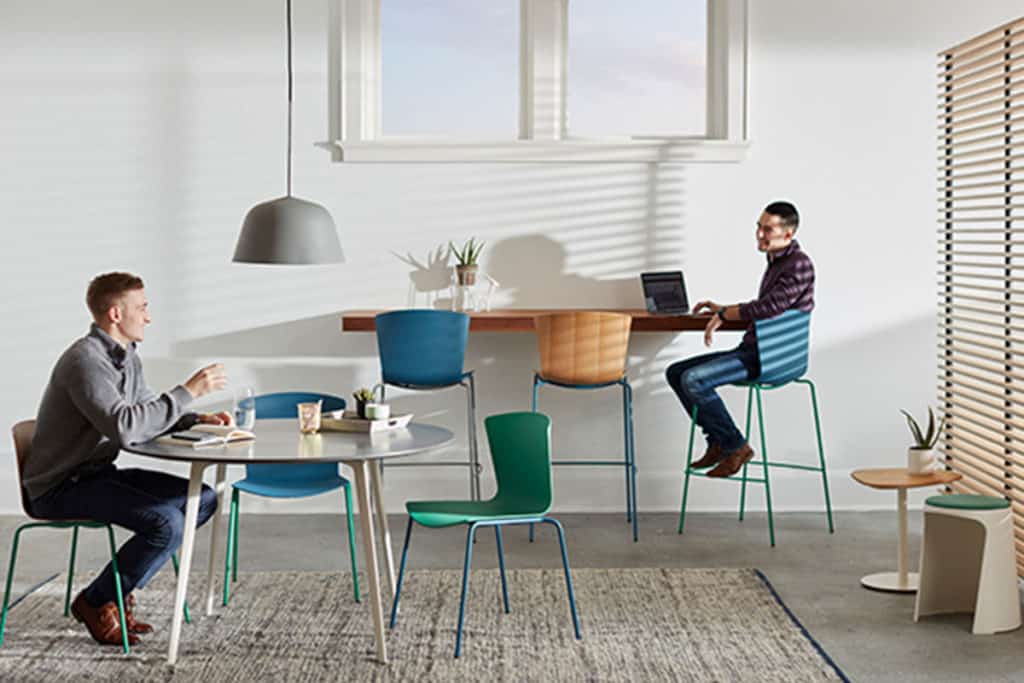 2/3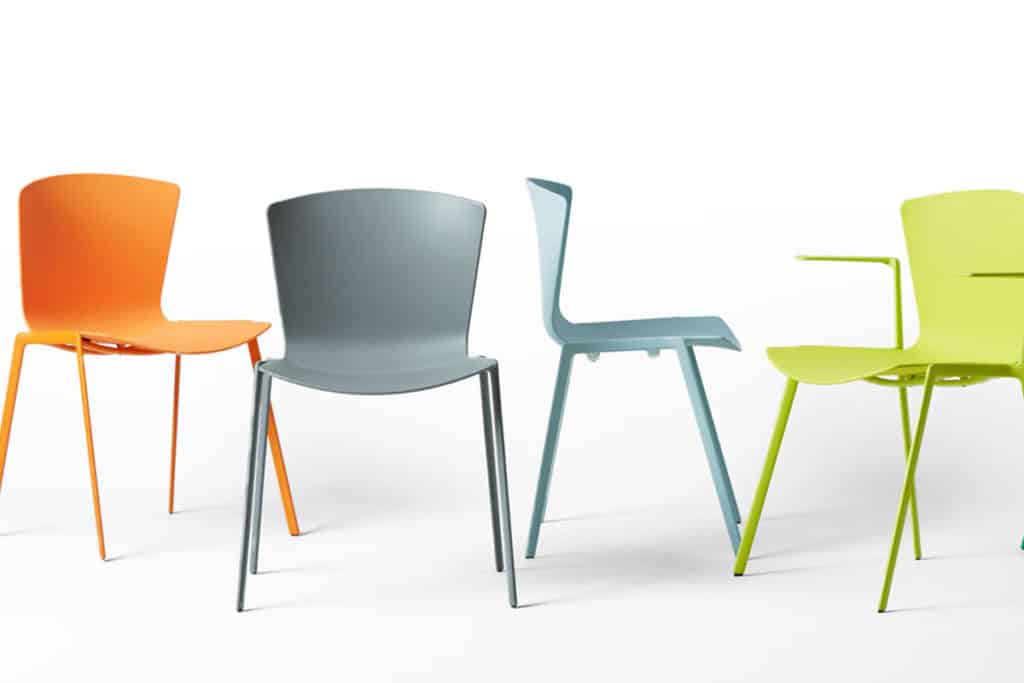 3/3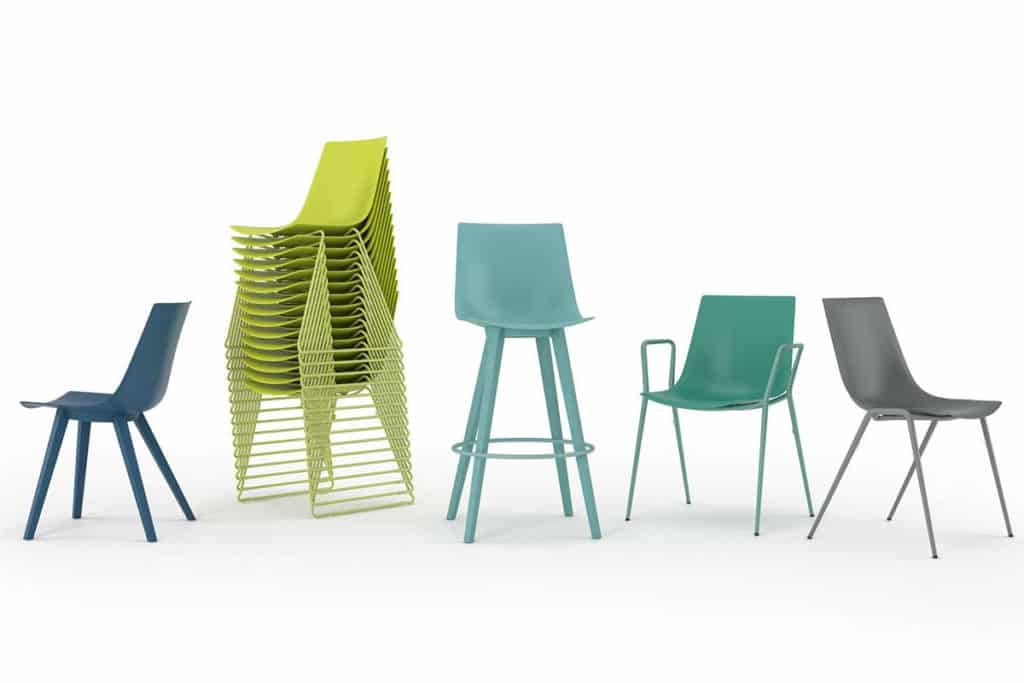 Good design is sometimes about taking chances and having the courage to make a bold statement—stepping into the unknown. When the Marquette chair was first introduced, it was an instant home run. People immediately connected to our simple display of 4 chairs, 4 colors, 4 back cutouts against a muslin backdrop, but there was definitely some risk involved. It was something new. It was something different. But it worked, and the competitors soon followed.
The furniture industry has never used color like we're using it with Harmonics. We'll be looking over our shoulder.