Embracing Simplicity with The Back Bench
11/30/2018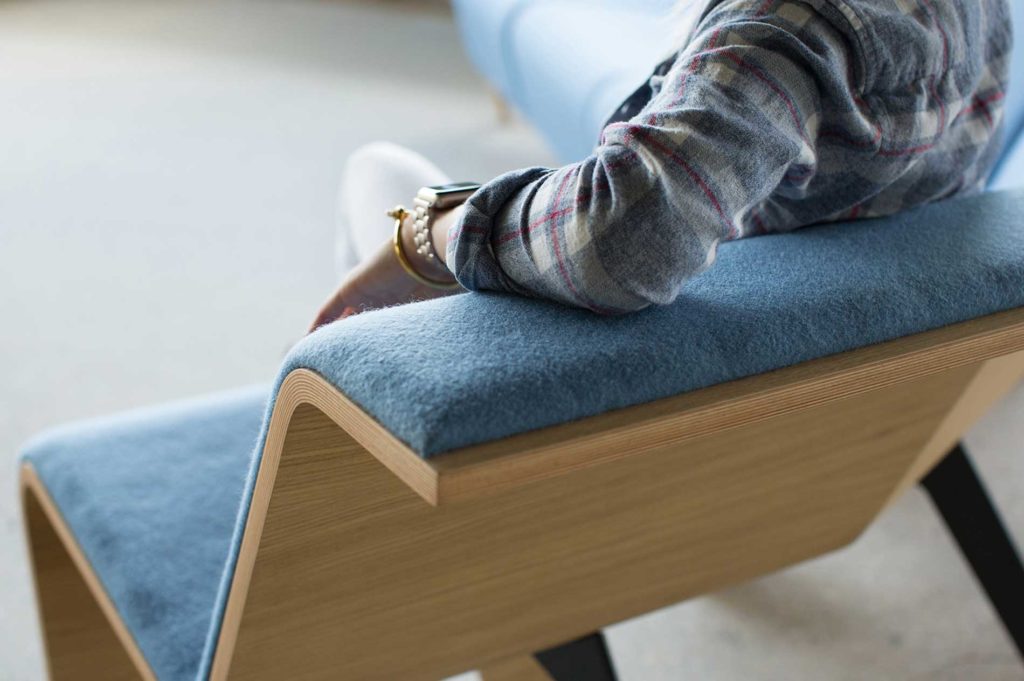 A 2018 Introduction for Leland International, Back Bench, designed by Burkhard Vogther, embraces simplicity in its most mysterious form.
"When you take everything else away, this is what you have left, it's what every designer wants," said Bruce Sienkowski, Design Director for Leland. "You have a design that uses every ounce that you have, and doesn't leave anything behind."
Approaching the front of the bench, a clean aesthetic meets the eye, separate from the stanchion form of the rear leg.
"You have this very mysterious thing going on, it's almost as though the leg is floating," Sienkowski said.
1/3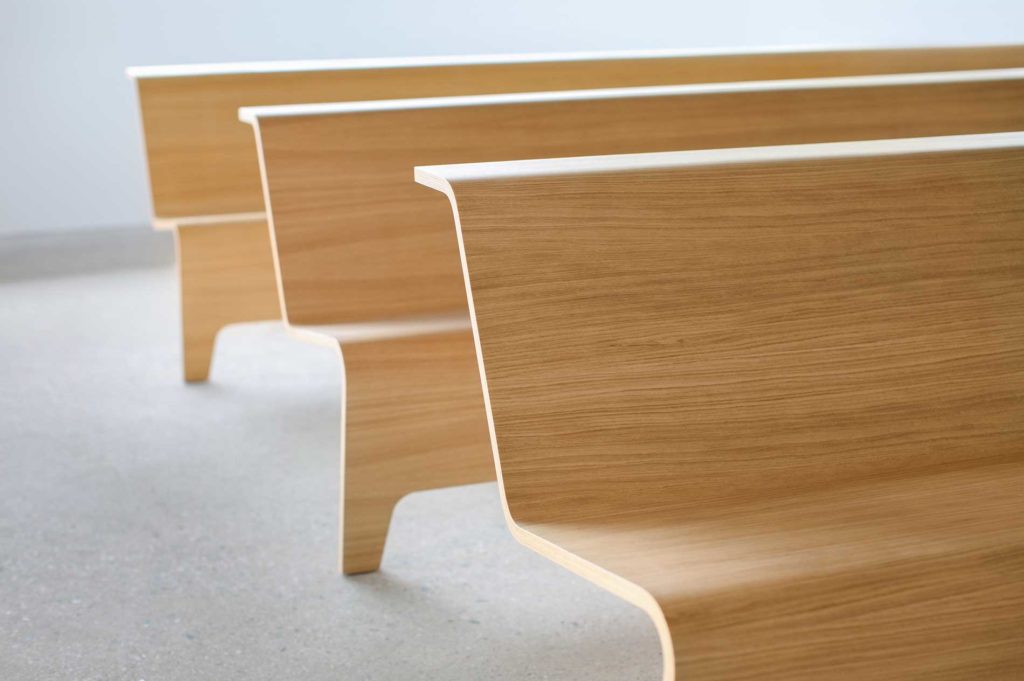 2/3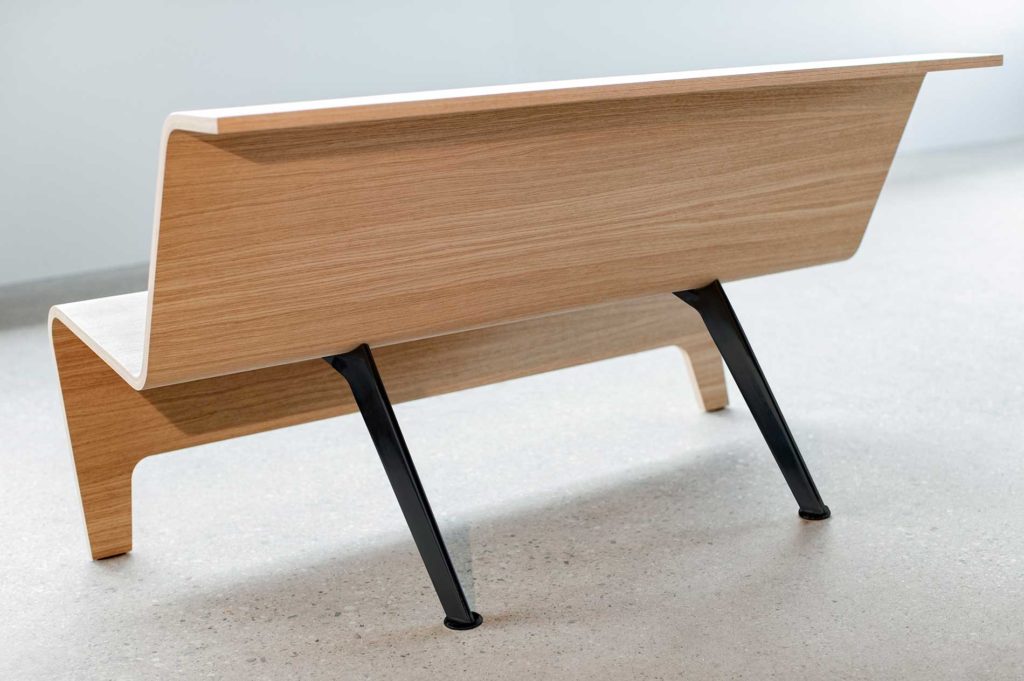 3/3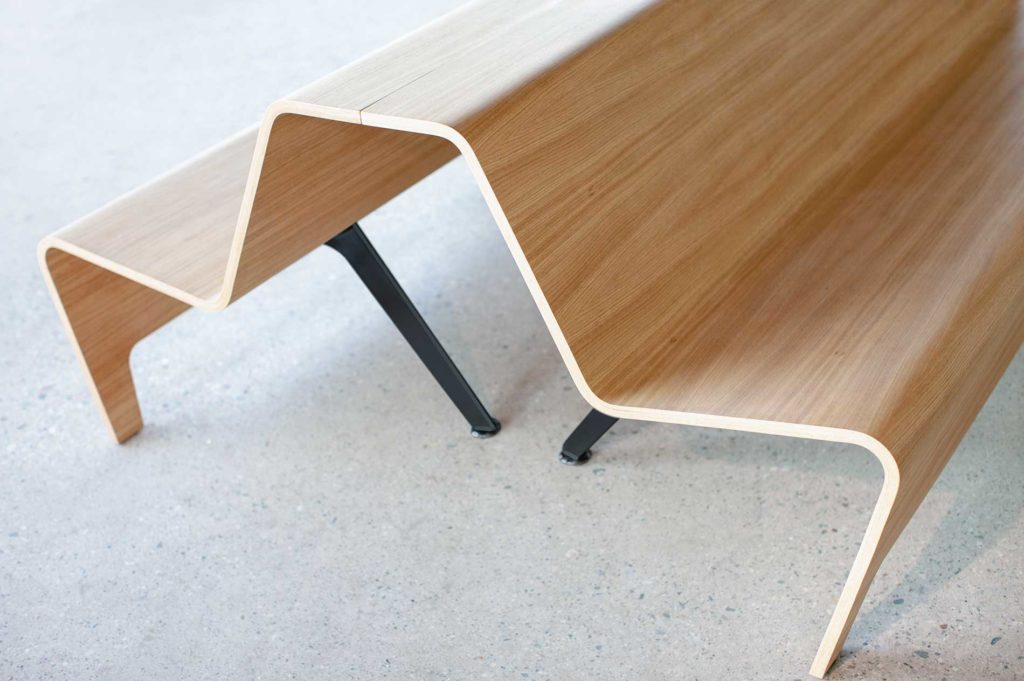 The leg can be finished with any of Leland's metal finishes to match or contrast with the seat's color.
"You could finish it in a way that would match the wood color or you could choose a reflective finish that would make it look like the leg was disappearing into the floor, amping up the mystery," Sienkowski said.
Because of its unique shape, the riddle of the configuration brings more to the table than just a piece of furniture.
"It invites the user, the viewer, to get pulled into the story and invites them to ask themselves about how the product works," Sienkowski said.
Available in nine distinct seat segments, the bench comes in two surface options, a classic rift white oak veneer face or a 1"-thick upholstery treatment. By using metal-to-metal fastening to create different arrangements, flexibility is granted to the piece.
The simplicity of the design comes from the holistic mold of the bench.
"We mold this single, long piece and then cut it into wedge shapes," Sienkowski said. "When someone has a specific space in a room they need to fill, they can incorporate this easily."
Between the refined park bench feel, the continuity of the design, and an adjustable glide, Back Bench is a natural addition to any office, lounge, or public space.
"The beauty of this piece is all of the available options," Sienkowski said. "It adds something to the space that only a design like this can."